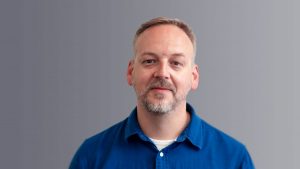 Digital creative agency Dare, part of the Inside Ideas Group, has appointed Ben Long as its creative director.
Long joins Dare after a seven year tenure as digital creative director at integrated marketing and advertising agency WCRS.
He is responsible for leading Dare's creative and design output across the agency's portfolio, which includes brands such as BMW, Vision Express, Nike, Spire and more. He joins the leadership team and will report directly Dare's CEO, Michael Olaye.
Long brings with him almost twenty years' experience, covering digital, creative, design, social content, integrated marketing and advertising, having cut his teeth as a digital designer for Financial Times at the turn of the millennium. Amidst others, he enjoyed stints at LBi and Wheel, running the gamut of creative comms and social advertising. He was also instrumental in taking John Lewis online for the first time.
At WCRS, Long led Sky's digital output and HMRC's above the line advertising; he also led the RAF account through the line for four years, including creating an award-winning, innovative online campaign for the RAF, which used 3D sound to test users' selective auditory attention.
Michael Olaye, CEO at Dare and CTO at Inside Ideas Group, says: "Ben's appointment is the latest in a line of new senior hires, as part of our mission to be the go-to agency for complete digital experiences. Ben will marry the world of creative and design, enhancing our clients' offerings as digital continues to evolve."
Long adds: "Dare has integrated innovation into their work and clients' core values. It's not just about digital – it's about using creative, design and experience to engineering encompassing digital experiences, and I can't wait to play a part in it."
Source: Dare