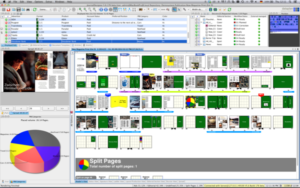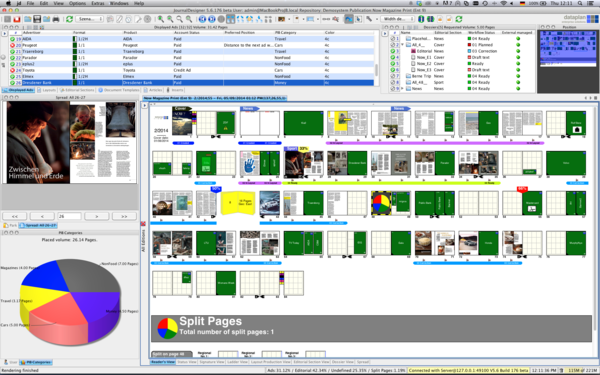 ADvendio, the advertising business solution powered by Salesforce, has been selected to partner with dataplan, a specialist in enterprise resource planning for a variety of industries especially the publishing industry. The partnership means dataplan will be able to maximize the potential of its print publication solution, JournalDesigner.
JournalDesigner by dataplan speeds up magazine and newspaper planning. It contains all the components to plan newspapers or magazines, such as ad-customer requirements, technical specifications and editorial elements. With the new ADvendio integration, JournalDesigner customers have the option to directly request and book all relevant advertisement positions for the publication.
By integrating ADvendio, all ad content including all ad specifications are streamlined into one improved workflow. This allows faster data transmission, fewer errors and higher productivity.
Julian Ahrends, Managing Director Product & Services of ADvendio, says: "We are very pleased that a major company like dataplan sees the advantages in partnering with ADvendio. Having both systems working together means greater workflow efficiency and maximum effectiveness.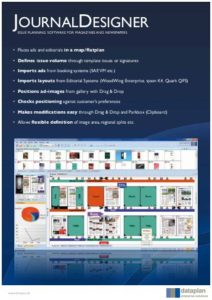 The integration means that when a new publication date is inputted, JournalDesigner can interface with ADvendio to request all available ad positions. Using the specific publication date, ADvendio returns the booked positions with the data displayed in the flatplan. If all positions are set, JournalDesigner sends the page number and position to ADvendio.
During this process a wealth of useful data including information such as the name of the advertiser, the advert size or format, the issue date and the booking status can be shared between systems in seconds. This integration delivers greater transparency along with measurable time savings. By replacing manual ad placement input with an automated process, the task becomes scalable with the margin for error greatly reduced. For JournalDesigner users, ADvendio integration represents increased productivity and cost savings.
Dr. Wolfgang Zetsche, CEO of dataplan, says: "Cooperating with a well-established ad booking system supplier like ADvendio is vital for magazine and newspaper production. The seamless integration between booking ads and planning issues facilitates workflow enormously. We very much appreciate our recent partnership with ADVendio and look forward to it opening up exciting new opportunities for our clients."
Source: ADvendio