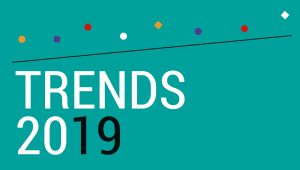 DDB Latina has launched its expected Consumer Report for 2019. The report aims to highlight the logical evolution of trends from previous years that are possibly still evolving; in addition to proposing validation of new topics that could be a cause of concern and will surely dominate the attention of many in the years to come.
As Juan Isaza, Regional VP of Strategic Planning at DDB Latina and author of the report predicted in 2018, 2019 will not be a very different year in terms of polarisation, and confrontations will keep ordinary citizens under a veil of uncertainty despite being surrounded by data and information.
The report evidences new lifestyles that open opportunities for brands, such as the growing indicators of single-person households and people who choose to be single.
This year will also open avenues to reinvent masculinity. Following all the demands of women and their growing power, we will see how men will have to rethink their roles.
On the other hand, technology will increasingly allow two people who are in the same physical space live a different experience independently. Technology in 2019 will be more challenged than ever. We will see many invitations for people to disconnect, and questioning Artificial Intelligence and robots will be a central theme this year.
These are some of the eight interesting trends identified and analysed in the 2019 report, which is also available in Spanish and Portuguese.
Source: DDB Latina