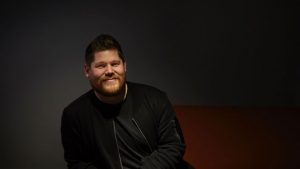 As part of their continued growth, the international agency Dept has announced that Dimi Albers will fulfill their new role of Global Chief Executive Officer.
Paul Manuel, Chairman of Dept's Board said of the appointment "​Dimi is one of a kind. He has a deep understanding of our market and a huge drive to serve our clients in the best way possible. Having been with our agency for over twelve years, he represents both our culture and driven nature."
Previously, Albers was Managing Director of Dept, following over a decade at the founding digital agency TamTam, where he worked his way up the ranks having originally joined as a project manager in 2006. With over 14 years in the industry, Albers has a proven track record in business management and a superb overall understanding of the digital landscape.
The promotion is apt as Dept branches out even further in the UK in 2019. In January, the agency announced its acquisition of Manchester agency e3Creative and that Dept's Commerce division, formerly known as BE EXCELLENT, had launched in the UK; BE EXCELLENT is a leading Commerce agency in Germany, responsible for 15% of all Salesforce Commerce Cloud implementations globally. On the 1st January, 2019, Dept also launched a new Digital Teams service in the UK, offering organisations a flexible team of proven experts to accelerate and deliver digital transformation projects.
Managing Director of Dept UK, Jasper van de Luijtgaarden added​ "2019 is an important year for Dept in the UK; we're looking to expand and complete our service portfolio in order to provide our clients with full-service capabilities. We'll be focusing on growth via both organic and acquisition, to ensure our clients can maximise our integrated services."
In the last six months, Dept has made big steps into the global arena: launching Dept-owned Factor-A's new office in New York (Factor-a are market leaders in Amazon vendor management); bolstered its Boston operations with additional services, and launched its first french office in Paris. In January, it ​consolidated and rebranded all German agencies to Dept ​- that's over 400 people in six German cities. More news will be announced in the next few months.
Dimi Albers, Global CEO said ​"By giving clients access to specialised digital teams that combine data, creativity and technology, Dept is developing rapidly into a global player. We firmly believe that our 'new kind of agency' approach can benefit clients; they receive an integrated one-stop-shop with simple structures, speed, clarity, and personal contact. As a testament to our team spirit, more than 80 Deptsters are shareholders. Together we can't wait to grow from our current position as top-3 European player to a leading global digital agency."
Currently, Dept employs a team of over 1000 people operating out of eleven countries in Europe and the USA, with a revenue of over 130 million Euros. In order to service the growing international client portfolio, Dept is ramping up investment and expansion in the UK and US.
Recently, it announced the acquisition of Manchester agency e3creative, reinforcing its creative offering and strengthening its position in the marketplace. In 2016, Dept acquired the Manchester based digital agency Building Blocks, which rebranded as Dept in 2018.
Dept works with global brands such as Tesla, Samsung, Triumph Motorcycles, Karen Millen, Philips and Formula E. ​www.deptagency.com​ . Frank Schmid, Dept's Managing Director since 2015, will be working alongside Albers in the role of COO. The appointments are effective immediately.
Source: Dept