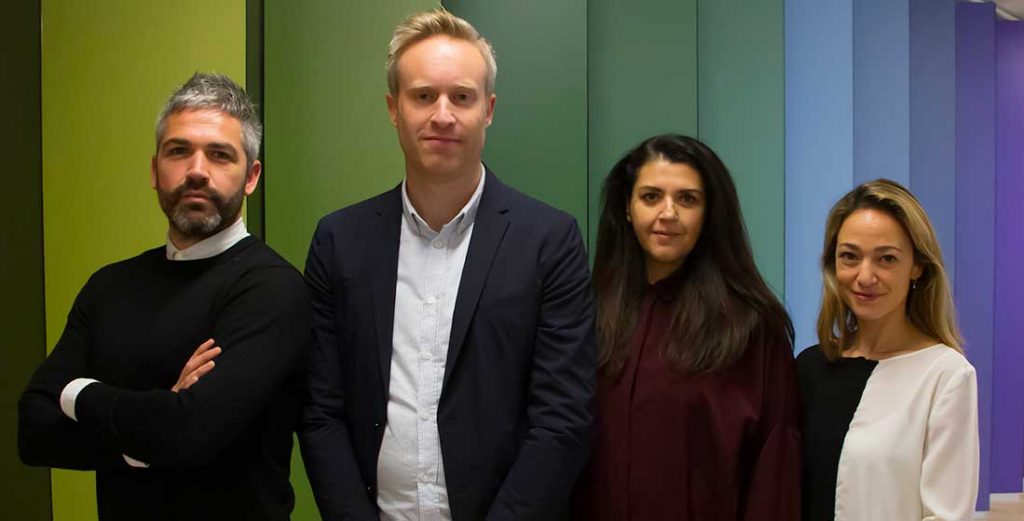 Digitas UK is launching Experience Consulting, a service for brands that reflects the agency's connected experience proposition and its distinct and creative approach to transformation.
The need for brands to rethink how they create and deliver customer experiences is clear: research commissioned by Digitas UK across the UK, found 78% of UK consumers believe technology makes it easier to connect with brands and businesses than ever before. However, only 40% believe brands are exploiting this opportunity to make meaningful connections, despite the number of channels available.
The new Experience Consulting service will build on Digitas UK's heritage and proven strength in experience transformation to combine the rigour of consulting practices, the exciting possibilities of technology and the creativity of agencies. It will provide clients with speed of delivery and a pragmatic, practical approach, reflecting Digitas UK's belief that transformation is too often over-engineered and theoretical, and instead requires a creative maker and do-er culture.
Chief Strategy Officer, Matt Holt, will lead the team. Dave Lowe, Strategy Partner and Valeria Corna, Strategy Director, will work with Holt to bring together the agency's business consultants and their expertise across business strategy, service design, and change management with digital platform specialists and creatives – all in the pursuit of the connected experiences that will help clients win in the coming years.
Digitas' team will be armed with the newly developed Connected Experience (CoEx) Audit Tool, which along with an ambition for the brand's customer experience, will start the experience transformation process. The CoEx tool evaluates a brand's customer experiences across the dimensions of totality, memorability and utility to identify improvement opportunities for connected experiences, and importantly the operational changes required to make it a reality.
Matt Holt, CSO at Digitas UK said: "We believe connected experience is the next frontier for customer experience. The inconvenient truth is that customers don't care about the siloes or systems within the brand organisation. To them the brand is the product is the experience, so we need to create experiences that are truly connected, coherent and memorable.
"That is easy to say, but actually doing it is far from easy. The lack of a coherent vision, organisational structures, cultural barriers, tech, and data infrastructure often prevents a connected experience for customers. And that's why we're investing further in Experience Consulting – to help our clients realise the promise of connected experience. To do it, not just talk about it. Experience Consulting will create opportunities for brands to deliver more valuable experiences for their customers and their business."
Additional stats from the research include:
84% 18-34 yr olds, 82% of 35-54 year olds and 75% of 55+ believe brands are not making meaningful connections with customers, despite the number of channels available
92% of 18-34 year olds, 93% of 35-55 year olds, and 85% of 55+ agree that despite the many different channels, we have available to connect with each other, that we are more disconnected today as a society than ever before
Almost two thirds of respondents agree that society today is more disconnected than 10 years ago – rising to 86% for those 55+ years.
The survey was conducted on 1000 people from across the UK. 
Source: Digitas UK