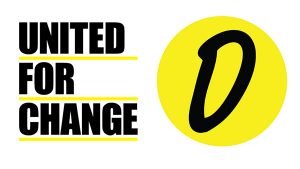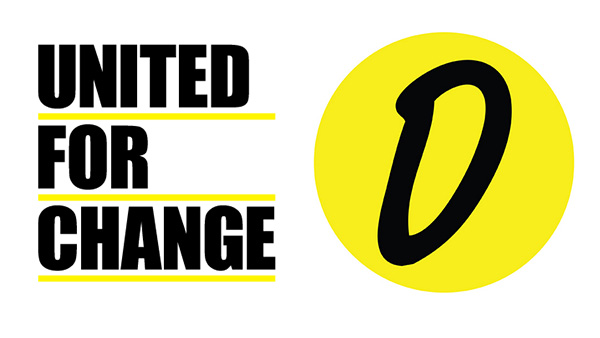 After a competitive pitch, the new political movement, United for Change has appointed Don't Panic as its agency partner.
Founded by a group of civic leaders, entrepreneurs and public servants frustrated by the current state of UK politics, United for Change will launch across the UK in May with a single-minded mission to bring new faces and new ideas into politics.
Don't Panic have been asked to help the movement recruit members from around the UK by delivering a through-the-line campaign; creating and implementing strategy, campaign concept, creative executions, distribution and media. The campaign launch will be supported by a media spend and generous in-kind contributions from various media owners.
Ryan Wain, Chief Executive of United for Change said "We met many great agencies and this process was a testament to the UK's flourishing creative sector. Don't Panic stood out for a number of reasons. Above all else, we saw a group of smart, talented, creative thinkers who believed that British politics was broken and there was a responsibility to do something about it. They shared our mission: to bring new faces and new ideas into politics. Together, we can open up Westminster to the many fresh faces and ideas outside of it, transforming recent parliamentary realignment into a much-needed, full-blown British political revolution."
Joe Wade, Co-founder and Managing Director at Don't Panic said "The three main party leaders have been part of British politics for over 107 years combined. At a time when we desperately need new and brave thinkers, we're asking them to come up with solutions to problems they've never been able to fix. And it's not like they've not had a chance either – the parties they lead have been in charge for centuries. This is why we're so glad to be able to help United for Change give the people of this country a say in politics, with fresh ideas and faces from outside Westminster not bound by old tribal allegiances. This sits within Don't Panic's ideals and history; we've always encouraged our clients to push the boundaries, knowing you have to take risks to make an impact."
Don't Panic will continue supporting United for Change after the movement launches in May 2019 with a planned calendar of campaign activity.
Source: Don't Panic