The new institutional film for the Dorina Foundation pays homage to the dot, highlighting its key role in enabling both sighted and visually impaired people to read. The first part of the film – minimalist and fully digital – portrays the dot as a punctuation mark. The second part – more tactile and fully analog – portrays the dot as the basis of the braille alphabet.
"A child with 100% vision needs to go through the literacy process to learn to read and write. No one would think of replacing a 'reading & writing book' by an audio book, for example, during this stage of a child's education. But we still need to remember and emphasise the importance of braille for visually impaired people. These are the dots that can remove blind children from illiteracy and empower them to read and write. This is our legacy for the work started by Ms. Dorina over 70 years ago," says Alexandre Munck, Chief Officer of the Dorina Nowill Foundation for the Blind.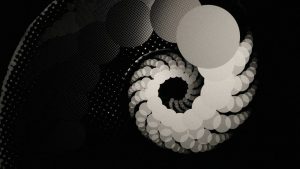 He also remarks that: "Launching such an impressive film in the year of our founder's 100th birthday makes it even more special."
"The Dot" honours the month of the 100 years of Dorina Nowill's birthday. She was one of the greatest advocates for the inclusion and rights of people with visual impairment (or blind or partially sighted people). Her work enabled the creation of the first specialisation program for teachers of blind people and the first large-scale braille press in Brazil.
Today, it is one of the world's largest in production capacity. Her important contribution helped to spread the braille system, and the daily work done in the Foundation transforms and gives autonomy to the visually impaired.
"Dorina Nowill has left a living legacy of fight for the inclusion of blind or partially sighted people. Giving access to information and culture based on the braille system is a cornerstone of this legacy, and our campaign explores the power of transformation of every little dot that forms this language," says Felipe Luchi, CCO and partner of Lew'Lara\TBWA, the agency behind the film.
The film is broadcast on TV and digital. 
Source: Lew'Lara\TBWA