Organic baby food brand Earth's Best, have launched their first major integrated campaign, created in partnership with Burns Group.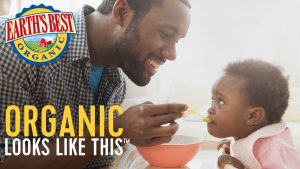 The new campaign, "Organic Looks Like This" asserts Earth's Best's leadership in organic baby food. Earth's Best was the first branded organic baby food, and for over 30 years has been dedicated to making quality organic baby food options more accessible and affordable for all moms.
The campaign reminds us that Earth's Best has always focused on what's inside the pack – only using the highest quality ingredients with simple packages; further, they've made their products available at regular stores at everyday prices.
Burns Group created the "Organic Looks Like This" campaign to be relatable and inviting to a mom and dad who may not buy organic for themselves but wants only the best choices for their baby.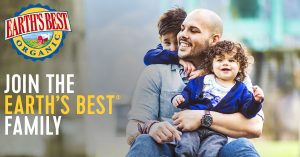 The campaign videos show authentically beautiful moments between parent and child from infancy to early toddlerhood, including feedings intercut with the organic products, to reflect what we all want for our children – to provide them the best start we can.
This campaign is running across a variety of channels, including Facebook, Instagram, Programmatic Digital Display, and Print.
Tim Glebocki, Creative Director, Burns Group said: "This campaign was inspired by the Earth's Best story and mission. We want to channel the universality of parenthood to build support for organic baby food, available to all."
Emily Stern, Group Account Director, Burns Group added: "Earth's Best believes organic baby food should be a right not a privilege. When we saw their mission, we were immediately inspired to tell their story."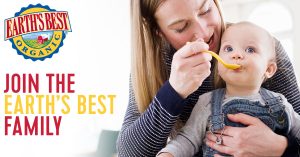 Sam Garfinkel, Associate Director, Hain Celestial commented: "Expanding access to organic baby food isn't just a brand strategy, it's fundamentally the right thing to do. Our hope is that this campaign will make our products feel more approachable to all consumers, and complement other initiatives we have undertaken to improve availability. Credit to Burns Group for bringing this campaign to life in an incredibly creative way."
Source: Burns Group