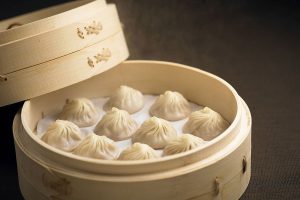 Social & creative agency eight&four announces it has been appointed by award-winning Taiwanese restaurant, Din Tai Fung, to launch its UK social channels as part of the global restaurant chain's expansion into Europe.
Whilst the agency's ongoing remit will span social strategy, creative and community management, the initial brief is to create and launch the brand's social channels to drive buzz around the opening of their first UK restaurant in London.
The social channels will launch in November to coincide with the first of two restaurants opening in London on the first week of December.
Amy McCulloch, Joint Managing Director, eight&four said: "This is a highly anticipated restaurant launch due to the brand's global success story. Din Tai Fung are considered the global authority on Taiwanese cuisine, especially Xiao Long Bao, due to their high quality food and provenance. It's an exciting launch to be part of with such a reputable leader – for the first time many foodies in the UK will have the chance to experience what the brand has to offer."
Alex Wiesinger, Brand Development Manager UK, Din Tai Fung said: "eight&four immediately demonstrated their profound understanding of our brand. We were impressed by their highly personal client management skills and their rich heritage in the hospitality industry."
Source: eight&four