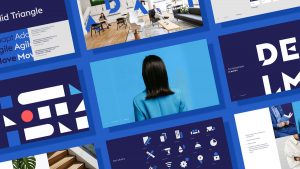 Elmwood New York has created a new brand identity for Knotel in its work as the flexible workspace provider's lead brand agency. Founded in 2016, Knotel now delivers tailored workspaces to enterprise clients across more than 200 locations globally. The startup completed a $400 million Series C funding round in August with a valuation of over $1.3 billion, launching it into "unicorn" status.
Elmwood New York's brief was to create an ownable, consistent and inspiring brand ecosystem for the flexible workspace provider. The design architecture needed to reflect the dynamic, ambitious and tailored approach of the brand, which itself understands that workspaces need to reflect the culture within them.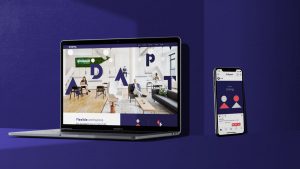 The agency's work spans the entire identity system for Knotel and includes environmental design, custom typography, print and digital collateral, logo animation, social media and launch materials.
Meg Beckum, Executive Creative Director, Elmwood New York said: "Knotel is disrupting the real estate industry, but it's a disruption grounded in intelligence and strategy. We wanted to design a brand that leans into all the thinking, creativity and customization that goes into a Knotel workspace. We were energized by the fast-moving, always-inspiring Knotel team. They really kept us on our toes."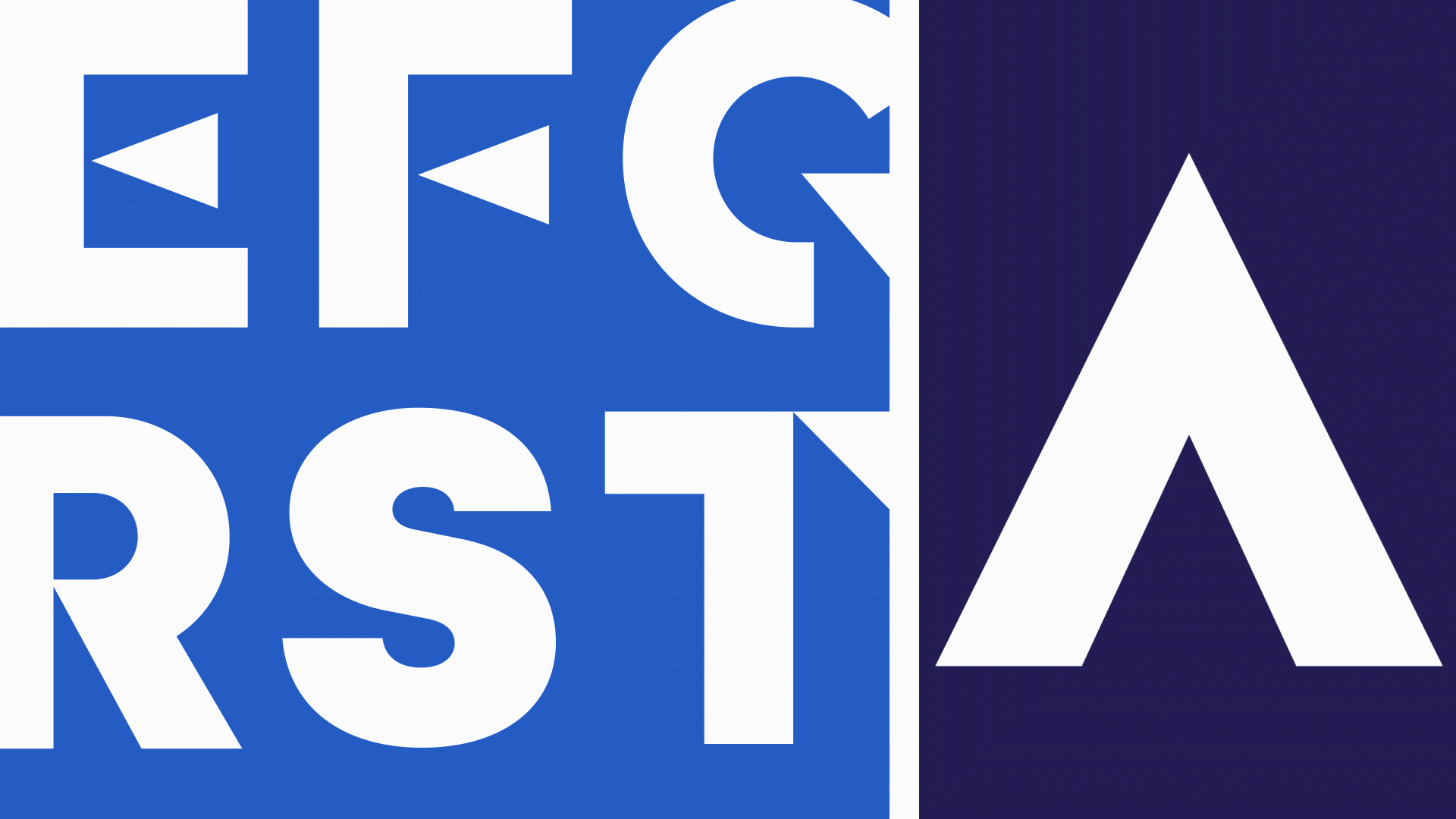 Allison Stoloff, Head of Marketing, Knotel added: "Knotel is grounded in the freedom to flex, and the brand redesign perfectly embodies this ethos. The Elmwood team took a static brand and made it dynamic and fluid, which is reflected in the way they updated shapes, colors and images. As Knotel's product flexes, our brand will now be able to flex, too."
The central idea to Elmwood New York's vision focused around the notion of "adaptive intelligence." It aims to give visual life to the workspace strategy and flexibility that fuels Knotel's platform. The design language is alive, constantly evolving and modulating for different audiences and environments. The color palette vibrates with energy and movement, and custom typography shape-shifts to accommodate spaces and imagery.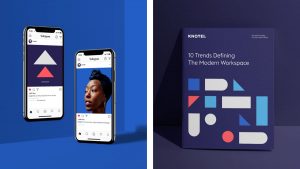 While the design system is highly flexible, the geometric shapes and letterforms move and scale on a grid with discipline and intention. The design reflects how Knotel transforms real estate from a static asset into an adaptable service, giving companies the freedom to flex.
Lesley Stordahl, Creative Director, Knotel explained: "We asked Elmwood to mine every part of our past and current world—from visual to verbal, competitive to colloquial—in search of brand artifacts that could serve as strategic underpinnings for the future redesign. Through a process of breaking apart, reconstructing and expanding pieces of our wordmark, Elmwood developed a bold and, more importantly, adaptable design world that mirrors Knotel's pioneering spirit and strategic approach."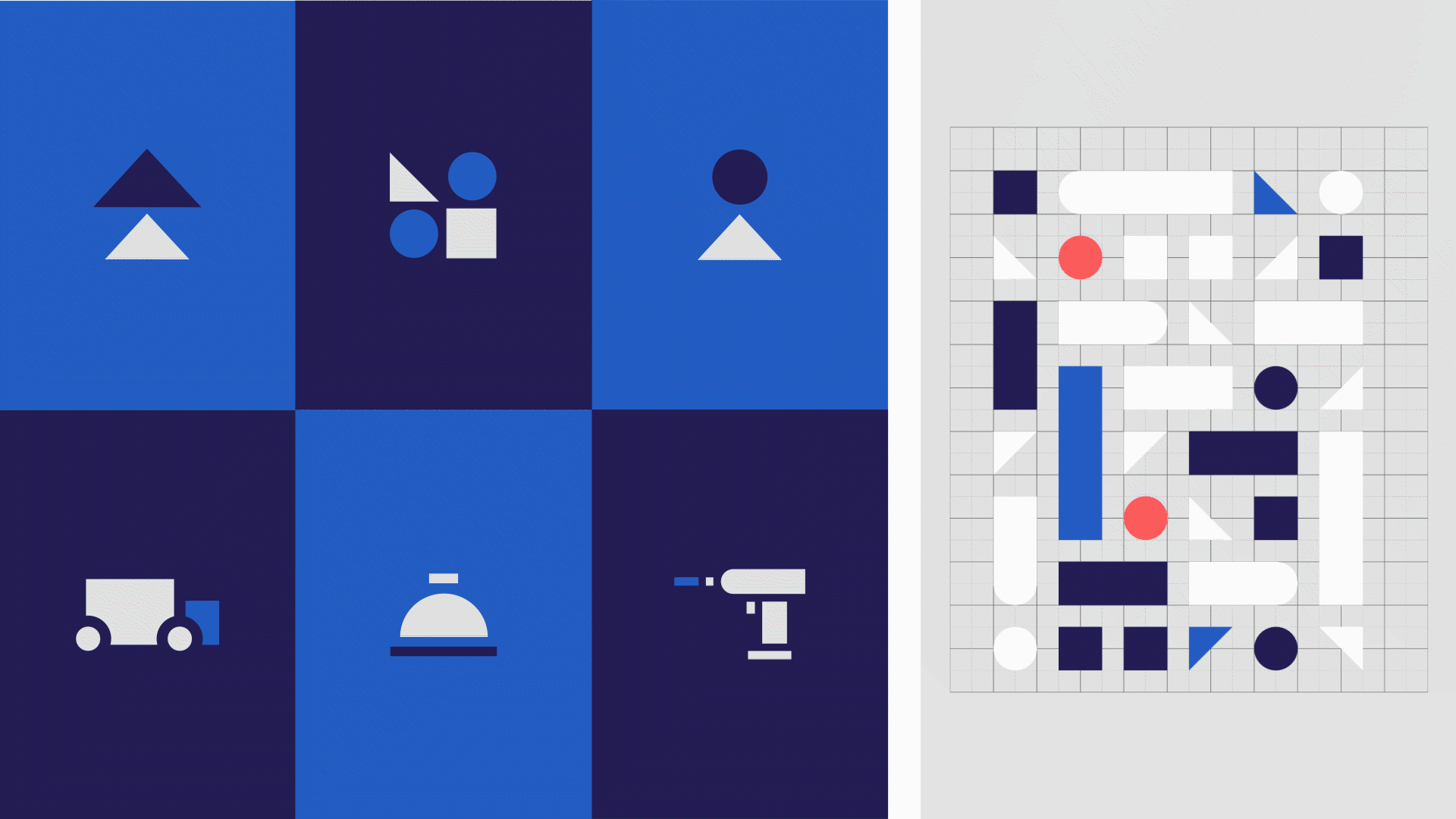 Edward Shenderovich, Co-founder and Executive Chairman, Knotel, added: "Elmwood helped us to establish a visual system that was simultaneously brand new and completely familiar. We adapt and tailor our services to fit the needs of our customers. Now we have a design ecosystem that adapts and tailors to our needs, telling a seamless brand story along the way."
The campaign launches globally on October 17th and will be supported by out-of-home elements running concurrently, which playfully address the chief executives of major companies such as Spotify and Colgate-Palmolive with personalized invitations to check out Knotel's tailored workspaces.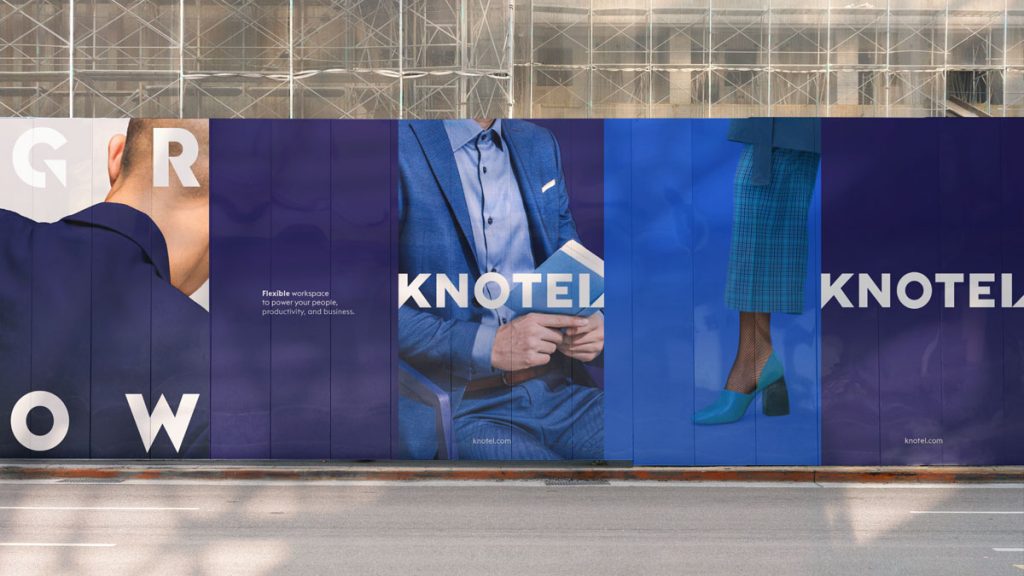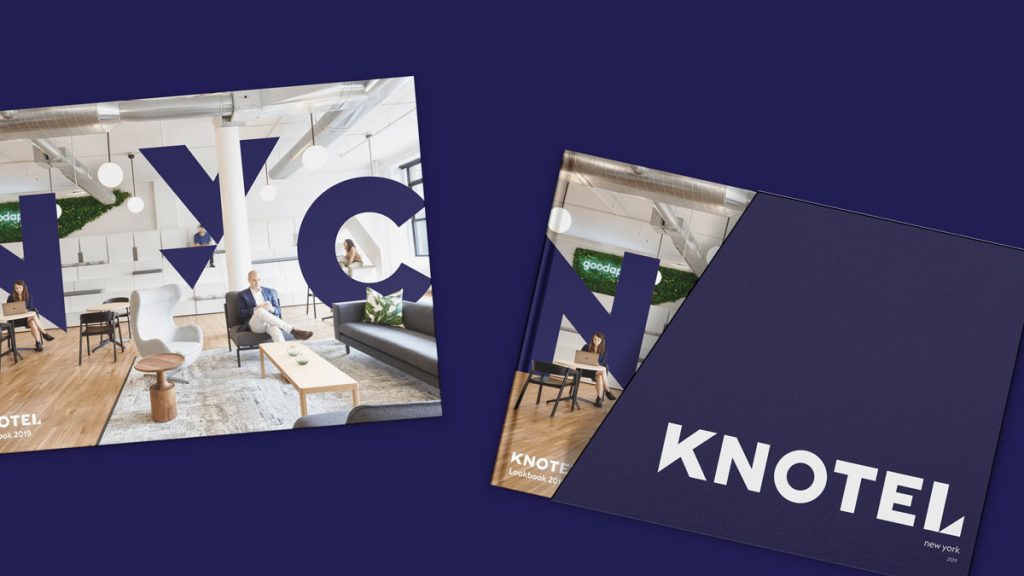 Source: Elmwood