Brazilian bureaucracy is one of the biggest in the country. While it takes about two days to start a business in Canada and eight in Mexico, in Brazil this period is up to 80 days. And when it's working, entrepreneurs lose 85 days a year on average only in bureaucratic processes of their companies.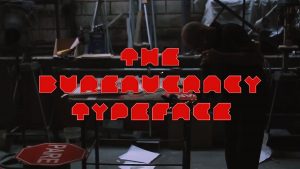 Drawing attention to how the bureaucracy holds not only individual businesses, but the whole country's economy, Endeavor Brazil – organisation that supports entrepreneurship worldwide – has begun a movement to change this reality.
Inspired by the "Stop" sign, the universal icon of stopping, the company launched "Bureaucracy Typeface", an exclusive and totally personalised typeface created and designed by São Paulo based agency Tech and Soul.
The font was presented with a media campaign by bringing relevant information about how bureaucracy interrupts the country's development, and also with a website, billboards and digital media.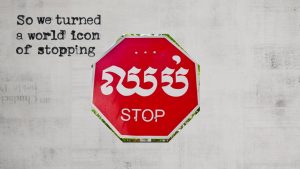 The communication also encouraged companies to download the typeface and use it as a header image on their Facebook business pages, counting with the participation of some of the biggest Brazilian companies.
To reinforce the campaign in São Paulo, the main capital of Brazil and headquarter of the largest companies in the country, messages with real steel "Stop" signs, forged in the format of the Bureaucracy Typeface letters and installed in strategic points of the city.
Credits: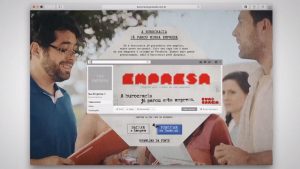 Title: Bureaucracy Typeface
Client: Endeavor Brasil
Agency: Tech and Soul
Creative director: Flavio Waiteman
Copywriter: Daniel Magri
Art director: Renan Bulgari
Account: Claudio Kalim, Fernando Amino and Leda Cicchello
Executive producer: Rogerio Gonçalves
Client approval: Gabriela Fernandes, Marcelo Baird and Marcela Zonis
Source: Tech and Soul