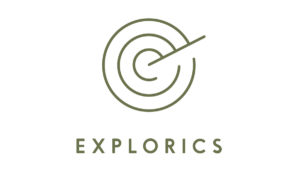 After operating in stealth mode for 18 months, Explorics, a Software-as-a-Service (SaaS) marketing technology company, announced its official public launch with its flagship cloud-based reporting and analytics platform. Its objective: make business leaders who are held accountable for marketing and e-commerce performance better, by turning vast amounts of disparate data into tangible insights and recommendations to improve results.
Marketers are, on average, using more than 12 different tools to manage their various campaigns. With so much complexity and data, it should be no surprise that "61% of marketers want better integration of tools and improved processes for sharing data among tools," according to Hubspot.
Many organizations must rely on diverse teams of internal and/or external resources (oftentimes isolated from each other) to deploy the skills, technology and tools to utilize disparate channels. Groups are stuck self-reporting in siloes, if at all, which leads to issues proving success, earning trust and leveraging learnings to improve upon results.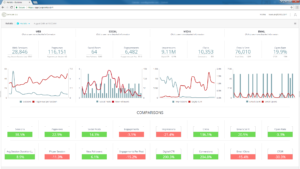 Explorics solves this problem with a platform built by experienced marketers to track, measure, analyze and optimize performance across dozens of third party marketing technologies such as Facebook, Instagram, Pinterest, Google, MailChimp, and more. Explorics provides clients with highly visual, interactive, and customizable dashboards including automated intelligence and core platform functionality available for API integration.
"We are excited to come to market with Explorics, providing enterprise-class features and functionality through easy-to-use reports and analysis tools for marketers driving brand awareness, to commerce demand, to loyalty," says Explorics CEO/cofounder Evan York. "In fact, this type of offering was previously reserved only for large organizations with significant technology resources and budgets."
Explorics was born out of leading full-service and independent marketing agency, GYK Antler, as the company saw a need to bring more robust, customized and ROI-driven reporting and analytics to customers. Originally envisioned as a professional service offering, Explorics quickly gained momentum as a SaaS platform automating the work typically left to manual processes thereby creating more efficient and accurate results.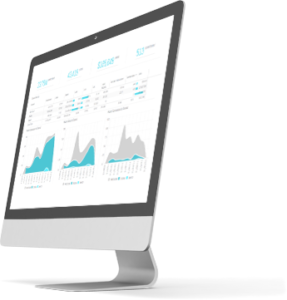 Forbes recently named GYK Antler as one of 25 Small Giants.  – a list of America's Best Small Companies – for their innovative approach to company building; an example of its entrepreneurial philosophy is the vision, creation and external launch of Explorics to maximize its potential.
Brands such as Sweet Baby Ray's, YORK Athletics MFG. and Duncan Enterprises use Explorics to help improve their marketing success.
"At Duncan Enterprises, understanding the effect our digital marketing efforts are having on conversion rates is very important," says Victoria Raines, Digital Marketing and Creative Director. "With Explorics, we have full visibility into all of our marketing channels. The dashboard is both simple and intuitive, and allows us to more easily make informed decisions. It also makes regular reporting to our Executive Suite very concise and quickly understood."
Explorics is lead by York, a seasoned marketing technologist and product executive with more than 15 years experience in data science and ad tech, and CRO/cofounder, Adam Hollis, who was most recently Vice President at J.P. Morgan Chase, focused on SaaS-based e-commerce and payment solutions. Investors include GYK Antler, President & CEO, Travis York, and Oracle Dyn GM/VP, Kyle York, who has previously invested in tech darlings Fastly, Catchpoint and Datanyze.
Source: Explorics