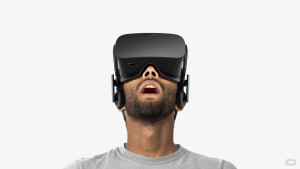 Facebook-owned Oculus announced it is to begin accepting pre-orders for its virtual reality (VR) headset Rift, bringing renewed vigour to the sector as a host of competitors are also poised to unveil similar offerings at the Consumer Electronics Show (CES).
A post on the company's official blog announced that it is to begin accepting pre-orders from 8am PST from 6 January – incidentally this time coincides with the kick-off of CES – with the outfit further adding that it will "be sharing everything you need to know to order your Rift on Wednesday when pre-orders go live."
Specific details such as pricing, the exact launch date, or which territories the Oculus Rift devices will initially ship to were not discussed publicly, but the post did confirm that every Rift will be bundled with video game titles Lucky's Tale plus EVE: Valkyrie.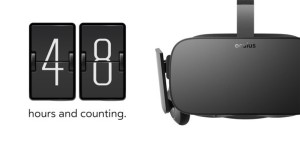 Facebook purchased Oculus last year for in excess of $2bn, with Mark Zuckerberg, Facebook's CEO, additionally claiming he hoped to develop the VR company's capabilities beyond gaming at the time of the announcement of the deal.
"After games, we're going to make Oculus a platform for many other experiences," he noted in a blog post.
"This is really a new communication platform […] By working with developers and partners across the industry, together we can build many more. One day, we believe this kind of immersive, augmented reality will become a part of daily life for billions of people."
The business forecasting unit of Credit Suisse has previously predicted that Facebook will ship five million Oculus Rift units in 2016, with separate press reports claiming that Oculus Rift will cost upwards of £350 at launch, with the arrival of the device set to spur popular interest in the technology beyond the early adopter subset of the market.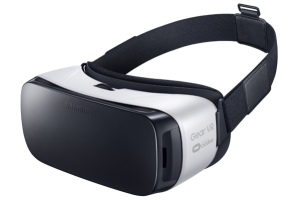 Oculus Rift pre-orders come the same week as CES, the world's largest consumer tech expo in the world, hosted in Las Vegas, Nevada, where legacy consumer electronics outfits HTC and Sony are widely tipped to further unveil their respective offerings in the sector.
HTC chief Cher Wong last month heavily hinted that it is to debut its VR offering Vive at this year's event, with a full rollout expected in the second quarter of 2016, meanwhile Sony's PlayStation VR is also tipped to launch within the next six months.
Late last year Korean electronics behemoth Samsung began shipping its offering in the sector with the launch of the Samsung Gear VR, with units selling out just hours after it began accepting orders.
Despite the inital buzz around the emergence of VR as a widely adopted technology, brands have thus far adopted a more cautious 'wait-and-see' approach before contemplating using them as a marketing medium.