Thinkmodo, the viral video agency, are stoking hype ahead of the release of Fantastic Four with the creation of a pyrotechnic human torch drone which has been lighting up the skies above New York City.
With the film set to open at theatres this week Thinmodo set about building a human shaped drone to resemble one of the central characters of the movie before launching it skyward for the purposes of a Twitter GIF.
The dangerous operation necessitated having 10 firefighters on standby with fire engines and copious amounts of water to guard against any misadventures as the combustible drone took flight but happily no technicians were injured during the course of the display.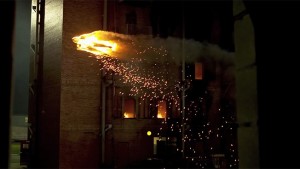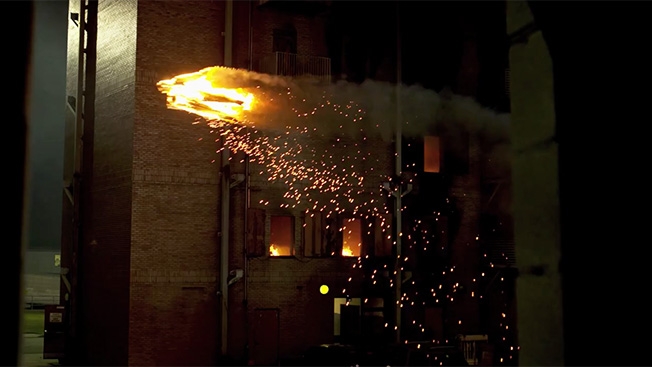 Describing the stunt to AdWeek Thinkmodo co-founder Michael Krivicka, said: "We understood that it was risky, but we had complete faith in the team we worked with and the local firefighters at the facility who made it their priority to keep everyone and everything safe. We selected the safest location, a fire training facility, which is designed for the purpose of burning and extinguishing things."
This isn't Thinkmodo's first brush with the Fantastic Four having previously promoted the first feature film in the franchise with a viral video depicting people flying above New York.