With New Year's resolutions starting to falter as we move through January, cycling wear brand Fat Lad At The Back (FLAB) are encouraging people to focus on personal happiness and avoid setting themselves up for failure with their new campaign New Year Same Me.
Whilst New Year's resolutions can seem like a bit of a laugh, for some, the pressure they put themselves under and the inevitable failure can have more serious emotional and psychological effects.
FLAB's new messaging is aimed at combating some of the negativity and self doubt that consumers are bombarded with thanks to the January onslaught of new diets, new habits and new waistlines. Instead, they encourage prioritising personal happiness over unreasonable goals that will likely end in defeat.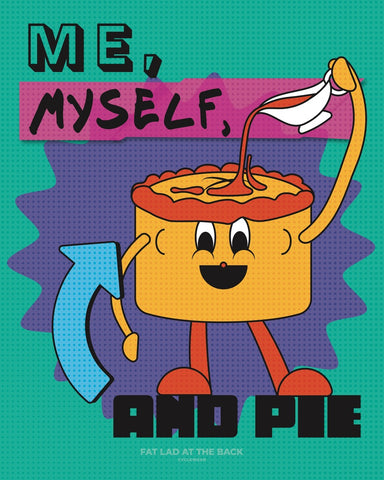 Co Founder Lynn Bye comments; "Losing weight is one of the most popular New Year's resolutions and also one of those most likely to fail. We already know that diets don't work and your chances of keeping the weight off even if your diet is successful is still miniscule. Instead, we're encouraging people to focus on prioritising happiness and not the weighing scales. Making a few small lifestyle changes, like getting outside more, swapping in a couple of healthier alternative foods or simply focussing on positive thinking, is much more likely to have a better overall effect on your well being, than trying to make life changing resolutions."
The Yorkshire based cycling wear brand is on a mission to increase participation and access to cycling for riders of all sizes, offering high-quality activewear for cyclists focusing on the larger average size of British men and women.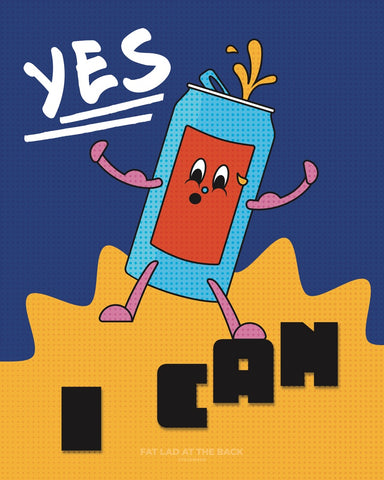 Founded in 2013 by husband and wife team Richard and Lynn Bye, and taking Richard's cycling nickname as its brand name, Fat Lad At The Back has grown a thriving and engaged community that fights against exclusion and encourages people of all sizes to get on their bikes and have fun.
In 2022 FLAB gained notoriety after launching their Fat C*n't campaign with billboard adverts across London that were ultimately banned by the ASA after trying to raise awareness of discrimination against fat people with the suggestive copy.
FLAB has now released ten New Year Same Me graphics with fun, positive messaging which consumers can download digital copies for personal use and share with friends.
Source: Fat Lad At The Back