By Rob Blake, Country Manager, UK, Channel Factory
The beauty, and often the challenge with advertising is that it spans such a multitude of channels. There are more ways than ever today for brands to reach their relevant audiences – from television and streaming services to YouTube and Facebook. But, with so many options, it can be hard to police these channels in a way that makes our entertainment environments safe and suitable for the right audiences. Not too long ago, YouTube came under fire for the way in which advertisements on its platform were targeting children. As a result, YouTube quickly recalibrated to put safeguarding and contextual suitability at its core.
Now, our industry faces a new challenge. With the recent UK Government announcement about an upcoming total ban on online advertising for products high in fat, salt and sugar (HFSS) by the end of 2022, advertisers of food and drink brands will have a new challenge on their hands. Though this is absolutely the right step, in the right direction, it feels as though it's only been half thought through.
Obesity is a huge public health concern. It is associated with reduced life expectancy and is a risk factor for a range of chronic diseases. The proportion of adults in England living with obesity has increased from 6% of men and 9% of women in 1980 to 27% of men and 29% of women in 2019. Obesity costs the NHS around £4.2bn a year. And more alarmingly, research has found that one in three children leaving primary school are overweight or obese, as are almost two-thirds of adults in England.
Whilst the health of the nation is of course of utmost priority, we question whether this blanket approach tackles the root of the problem. The Internet Advertising Bureau (IAB) states that the Government's own evidence shows that an online ad ban will cut children's calorie intake by a tiny 2.84 calories per child, per day. Does this legislation go far enough when HFSS retailers are still permitted to promote their products in other ways, many of which are conveniently located next to the checkouts in supermarkets to tempt shoppers whilst they wait to pay?

The Health Secretary's strategy misses nuance, an incentive for proactive messages and the fact that positive outcomes are a shared responsibility among brands, retailers and consumers. There is still a demand for these types of products and adults should have freedom of choice as to whether they consume them. Previous advertising bans haven't always worked in the way they've been designed to, and there is concern that this may not either.
With the advertising industry, no one channel is the same, which is potentially why blanket bans have often struggled to succeed. We see this more and more with new tech innovation being introduced and with channels like YouTube, where it's become the backbone and driver for safeguarding our audiences.
Having worked with a number of big brands, we know there is pressure and desire to outright and proactively target children with HFSS products. There's a shift in mentality that needs to happen, and it seems timely to raise awareness of what advertisers can do instead – and with the increase in prevalence of 'fake news' and with 300 hours of video uploaded to YouTube every minute it is not just the HFSS industry that needs to pay attention as to where they ads are placed.
The solution is for brands to focus their attention on brand reputation and suitability, as referenced by Oxford University's Professor Andrew Stephen, one of the UK's leading marketing academics, who states that:
'Technological solutions could easily be deployed to reduce exposure to HFSS ads online even further, by "precision targeting" them away from children.
This would be more effective; the costs would be miniscule compared to a total online ban; and it wouldn't wreak havoc on competition within industry by foreclosing online advertising to most food and drink companies. Businesses would remain fully able to reach adult audiences online, with few of the downstream impacts on the advertising and media value chain.
It also wouldn't force consumers to bear the costs passed on by the food industry; and food – something we all need to live, and which can be a source of great joy and connection to tradition, culture, and family – would not be demonised."
This form of contextual targeting isn't new – in fact, it dates back to as early as the 1930s when ad executives increased ad revenue by courting businesses that sold household products targeting homemakers. The strategy has remained steady and in many cases, has been the bedrock of some of the most successful campaigns – our research found that 73% of consumers would be likely to buy from brands whose ads are relevant to the content they're consuming on YouTube.
Reaching the right audience around the right context has always been a key factor in any advertising strategy and it still works. Channel Factory conducted a recent survey with GroupM on the value of context and the impact contextual alignment has on different verticals. The results were staggering, across all verticals, there was a 17% lift in ROI (sales) recognised by the agency for their clients that used contextual targeting on YouTube.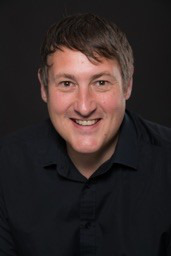 Earlier this year Channel Factory launched 'The Conscious Project' which aims to help brand advertisers re-evaluate block lists and employ proactive inclusion and exclusion strategies designed to ensure brands and creators are aligned. The Project is designed to support the advertising industry and to help transform it into a more equitable, diverse and inclusive ecosystem.
The future of advertising lies not in strict rules and over cautious block lists but in inclusive lists that match brand suitability. Understanding that people are diverse and that quality content does not always mean suitable content means that advertising can be a force for good in this increasingly digital world. Contextual targeting has not only withstood the test of time but will continue to be the natural and safe way to target consumers in the future.
By Rob Blake, Country Manager, UK, Channel Factory