W.L.Gore and Associates (Gore), the company that created the category of modern performance apparel with GORE-TEX fabrics, launched a global campaign, "Tested for Life." The campaign will introduce the new GORE-TEX Infinium products range while also showcasing new seasonal items from their GORE-TEX Guaranteed To Keep You Dry products range.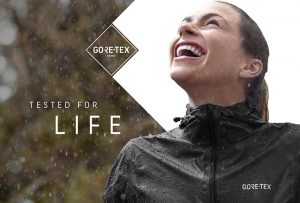 For more than four decades the GORE-TEX brand has been trusted to develop technologies for breathable wet weather protection. The new, non-waterproof GORE-TEX Infinium product range builds on this science and innovation while offering additional versatility and enhanced comfort for the active lifestyle when waterproofness is not a necessity.
Created by lead agency AKQA on creative and Dentsu Aegis Network on media, "Tested for Life" highlights innovation through collaboration, and is rooted in inspiring the next generation of explorers in their multi-faceted lives. Empowering both influencers and consumers, "Tested for Life" campaign components include out-of-home ads, social media, tryouts activation, digital, and brand ambassador and influencer engagements.
The global GORE-TEX website, has also been redesigned by AKQA and will launch to coincide with the start of the campaign.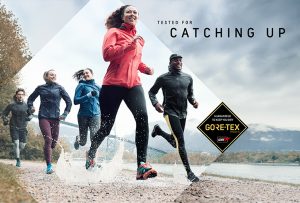 WPP partner Geometry has taken the campaign into physical retail and eCommerce with a focus on communicating the benefits of GORE-TEX Brand products, interactive demonstration experiences and customer assistant training.
Through the campaign's Tested for Life Tryouts activation, influencers will test waterproof-breathable GORE-TEX Guaranteed To Keep You Dry products and new GORE-TEX Infinium products, filming and photographing the process. They will then share the results through social channels.
"Our new brand campaign focuses on what the range of products and technologies offered under the GORE-TEX brand are about, and shows them being tested and used in the mountains or in the city whether rain or shine. And with the introduction of the new GORE-TEX Infinium product brand, we inspire consumers to use both GORE-TEX product ranges in even more weather situations," says Achim Ewers zum Rode, Global Brand Leader, Gore.
AKQA Group Creative Director Jessica Brazen said: "Tested For Life has been an amazing opportunity to shift the GORE-TEX brand into a new direction, finding ways to resonate with our audience and showcase how the brand is genuinely made for whatever their life or situation presents. Being a part of this journey to redefine the GORE-TEX brand has been both exciting and challenging, and I'm already looking forward to seeing how we can continue to evolve this creative collaboration in the coming seasons."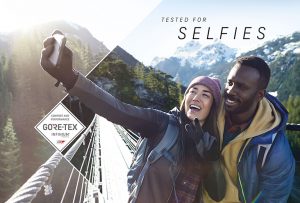 "Our goal was to ensure that we use media to connect with our consumer through their passion points and that the campaign lived up to the quality and values of the iconic GORE-TEX brand," stated Luba Tolkachyov, COO Gravity, Member of the Dentsu Aegis Network. "Collaboration and trust is key to success, which is not only demonstrated through the loyalty of the active lifestyles of the GORE-TEX consumer but through the final results of this global campaign that we are honoured to be a part of and lead."
Gore revolutionised the outerwear industry with waterproof, breathable GORE-TEX fabric more than 40 years ago and remains a leading innovator of performance apparel. Gore fabrics products provide comfort and protection in challenging environments and in everyday life, enabling wearers to safely and confidently achieve and experience more. From hiking in downpours to military operations and fighting fires, Gore's deep understanding of consumer and industry needs drives development of products with meaningful performance advantages.
Source: AKQA