Häagen-Dazs marks its first foray into fashion with 'The House of Häagen-Dazs' during Berlin Fashion Week in an initiative by creative agency Space.
'The House of Häagen-Dazs 48 Hour Collection' will run over the two days of InStyle Lounge (4-5 July) during fashion week and will see the brand challenge young fashion designers to use a new Häagen-Dazs packaging pattern to inspire a real-time street style collection.
The pattern at the centre of this challenge is an exclusive design by renowned Dutch artist, illustrator and occasional art director, Merijn Hos. It will appear on Peanut Butter Crunch packaging, one of the brand's most on-trend flavours, from 2019. The new pattern forms part of a packaging relaunch of the entire Häagen-Dazs range, unveiling bespoke pattern designs by different artist and designers for each ice cream flavour in 2019.
'The House of Häagen-Dazs 48 Hour Collection' will challenge three up and coming students at fashion design school Lette Verein Berlin to create a street style look inspired by this new pattern designed for Häagen-Dazs' Peanut Butter Crunch flavour. Visitors to the InStyle Lounge at The Humboldt-Box Berlin on 4-5 July 2018 will be able to see the students cut, sew and finish their creations in the lounge.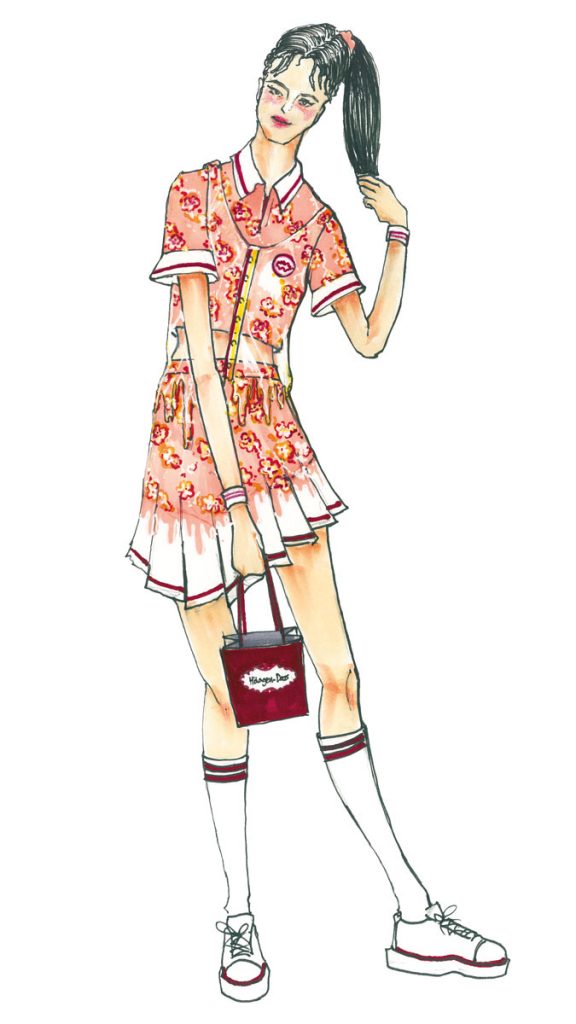 The winning design will be awarded The House of Häagen-Dazs 48 Hour Collection €2,500 fund, giving one student a helping hand towards building his or her future fashion career.
Visitors to Häagen-Dazs' InStyle Lounge will have exclusive access to a limited import batch of the redesigned ice cream and will see the Peanut Butter Crunch inspired fashion collection being created live. They will also receive exclusive tote bags and t-shirts featuring the new pattern from the students' street style designs.
The collection will feature in a promotion in the September edition of In-Style Germany.
"We launched Peanut Butter Ice Cream earlier this year, bringing an on-trend ice cream flavour to the market. It's great to see how the new design for this flavour comes to life in such an extraordinary way with our first House of Häagen-Dazs fashion collection", says Adriana Cantú Robles, Head of Marketing of Häagen-Dazs Germany.
David Atkinson, managing director at Space, adds; "This initiative into street style is a bold first for Häagen-Dazs. We're delighted to have been able to align the brand with championing grass roots design. Häagen-Dazs already has a phenomenal reputation as a style and design pioneer, and we believe this initiative will appeal to the passions of a next generation of German ice-cream aficionados to try the hugely popular Peanut Butter Crunch flavour."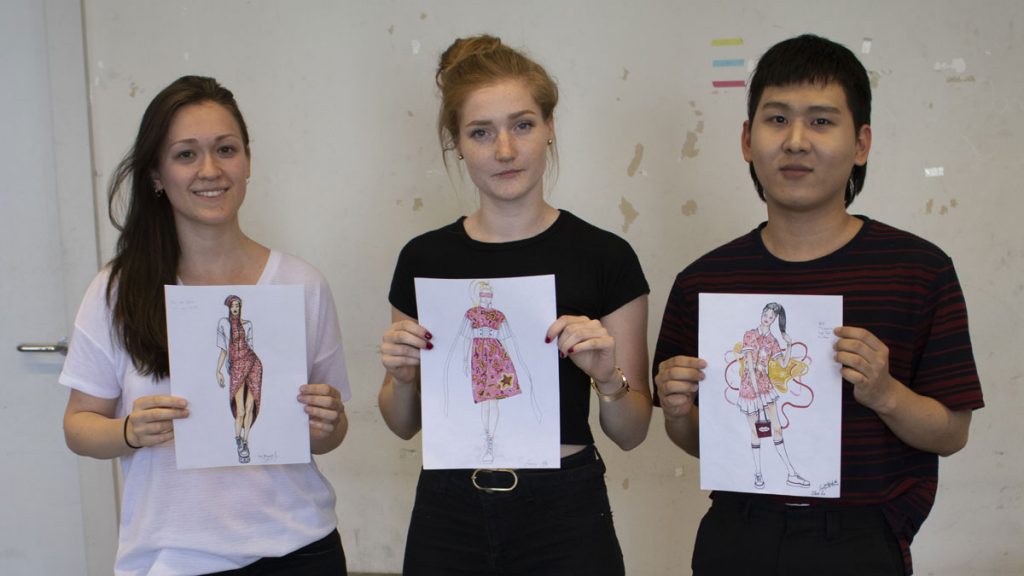 Source: Space