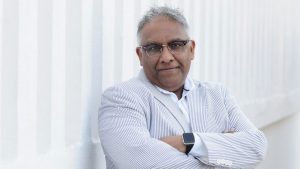 Havas Group in India has boosted its leadership strength with the appointment of Bobby Pawar as Chairman & Chief Creative Officer of Havas Group India. Pawar moves from Publicis India where he was Managing Director and Chief Creative Officer for South Asia.
With the creation of the new role, Pawar will lead the strategic vision for Havas Group's integrated operations. Pawar will also take on the overall guardianship of a refreshed creative proposition and ensure it permeates client conversations across all Havas Group India disciplines – creative, media, health, digital. He will report to Vishnu Mohan, Chairman & CEO of Havas Group, India & Southeast Asia, and work closely with existing leadership teams, including recently-appointed Havas Group India CEO – Rana Barua. The appointment is effective in January 2019.
During the course of his 27-year career in advertising, Pawar has worked with agencies like Publicis, JWT, DDB Mudra Group, BBDO Chicago and Ogilvy New York.
Commenting on the appointment, Mohan said, "Collectively, as a network, we are focused on providing clients with great work by investing in the best talent. We hire for the future, not the past and we believe that Bobby is a timely and critical hire for Havas Group. Bobby's work has made him one of the most awarded Indian creatives in the industry and he is known for transforming agency culture and reputation on the strength and quality of the creative product. Additionally, his experience across traditional, digital, experiential, and media agencies will bolster our overall integrated product. Bobby's appointment will fuel our ambition for India and herald a new chapter of success and I am delighted to welcome him to the team."
"It's a great time to be in the advertising industry as data and technology has added depth and breadth to the creative product. Havas Group provides the perfect platform to reinvent our industry by blending the best of both worlds: relentless creativity and smart media accountability. Additionally, by being a part of Vivendi, Havas Group has a huge opportunity to make tangible in-roads into the entertainment industry. The prospect of leveraging the assets of Universal Music, Dailymotion, Gameloft (Vivendi companies) to solve a business problem is extremely exciting and I am delighted at the opportunity and looking forward to my new role," added Pawar.
Publicis is close to announcing a replacement for Pawar.
Saurabh Varma, CEO, Publicis Communications, India & South Asia said over the last five years, Pawar had played a key role in transforming the creative output of Publicis Worldwide India.
"Under Bobby's leadership we've created some truly fabulous work for our clients. We've enjoyed working with Bobby and will miss his sense of humour and the raw energy he brings with him. We wish him the best of luck for his future," said Varma.
Pawar said: "I've had a blast working with Saurabh, Srija and the incredible creative talent as Publicis Worldwide India. But as they say, all good things do come to an end. I'm the kind of person who has always been excited about trying new things and broadening my horizons, and that's exactly what I'll be doing. I am fully confident that Publicis will continue to rise and make stellar work for its clients. I would like to thank the Groupe for the great memories and work we've created over the years."
Source: Campaign Brief Asia