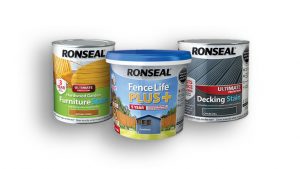 Havas Media has extended its relationship with Sherwin-Williams, a global leader in coating products, after being awarded the media planning and buying business for its wood care and performance paints brand Ronseal.
The agency already handles media planning and buying for Sherwin-Williams-owned paint brand Valspar, having been appointed in 2015. The appointment follows a strategic review.
Havas Media will now partner with Ronseal to develop a media planning and buying approach across key bought channels, with the aim of helping to ensure the brand stays relevant, and driving engagement with younger audiences without alienating its core, older customer.
The Ronseal planning and buying account was previously held by MediaCom Manchester.
Jane Ryder, European Marketing Director of Consumer Brands, Sherwin-Williams, said: "We've seen Valspar go from strength to strength since we started working with Havas Media in 2015, so we're delighted to extend our working relationship and engage them on media planning and buying for Ronseal, one of our hero brands."
Matt Adams, CEO, Havas Group Media UK & Ireland, added: "We're very proud to be further strengthening our relationship with Sherwin-Williams following the successes we've achieved together on Valspar in recent years. It's fantastic to add an iconic brand like Ronseal to our client list and we're looking forward to partnering with them to ensure it continues to stay front of mind for its core audience while also building connections with new, younger consumers."
Source: Havas Media