As part of a re-launch campaign for Heal's Mattresses website, the iconic home furniture retailer is launching an interactive window display at its flagship Tottenham Court Road store, which is designed to make passers-by take maximum notice of what's on show.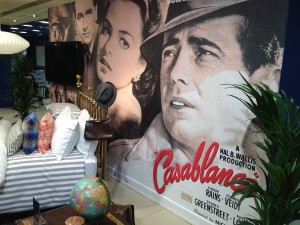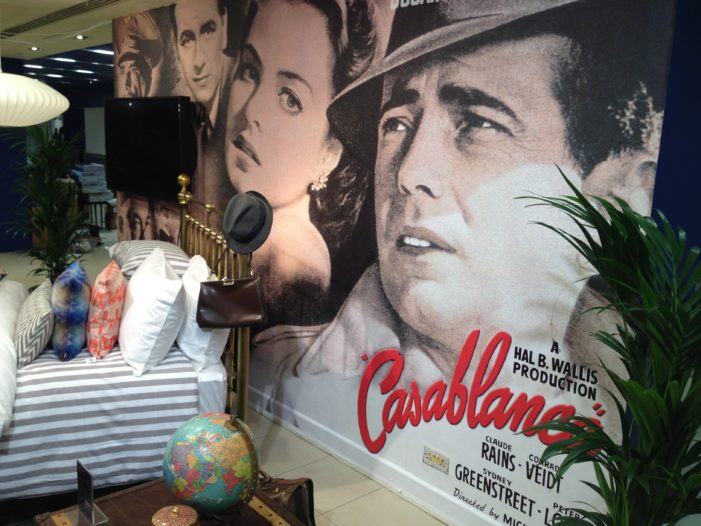 The creative display, which has launched in time for Valentine's Day, features three separate bedroom scenes, each including a television playing well-known film footage as supplied by Warner Bros Entertainment.
People passing the store will be able to not only watch but hear the films thanks to Feonic's Whispering Window invisible speakers, which convert the windows into speakers, enabling the film track to be heard both inside and outside the store.
"It's the first time we are launching a window display that can be heard as well as seen and we really think this will makes heads turn," confirms Ben Rhodes, visual display manager of Heal's.
"We are very proud of our 200-year heritage of making beds and mattresses and so to mark the re-launch of the Heal's Mattresses website, I wanted to create something extra special. Each bedroom scene will be hidden by curtains, which will automatically open in sequence akin to those you have in cinemas or theatres. A clip from an iconic film will then be played for passers-by to enjoy. When finished, the next display will then open, and so a new film clip can be enjoyed."
Warner Bros Entertainment has provided seven-minute clips of two classic love films 'Gone with the Wind' and 'Casablanca', plus footage from a classic edition of the cartoon 'Tom and Jerry'.
Added Ben Rhodes; "The discovery of Feonic's Whispering Window technology has really brought this whole project to life. In a matter of seconds, the speakers were attached to the windows, without any intrusive installation or potentially damaging external fixings. It was just so easy.
As soon as we started testing the drives, people were stopping at the window as they could hear the test audio – it was great to see and so I look forward to seeing the results once we launch the showcase bedroom display."
The Feonic installation has been engineered by Prask Sutton at 76MsMA, the multisensory marketing and advertising consultancy, which is experienced in designing, installing and engineering audio and visual installations for a wide range of retailers, including a recent performance by singer-songwriter Delilah at Topshop on Oxford Street.
Philip Jarvis, Feonic's CEO added: "We are excited to be involved in another fantastic project at a prominent retail site. Since Whispering Window launched almost ten years ago, we have never seen such a high demand from retailers in integrating audio into their marketing and sales displays. Ultimately, it is a great way of attracting additional interest from shoppers and so we are pleased to be supporting Heal's make a memorable impression with its new window display."