Launched by Heineken in 2017, Maltsmiths aim to target beer curious consumers who are yet to expand their repertoire and sample craft beer.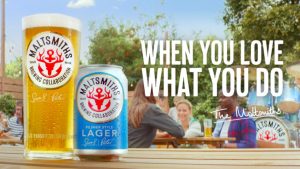 The new advert, created by St Luke's and directed by RSA's Jake Scott, features a duo of Brewers dancing their way through the working day to reveal a lager that's 'as crisp as it is flavourful'.
Izabela Glodek, Brand Director at Heineken, comments, "Maltsmiths is the perfect gateway beer for those who want to try craft but aren't sure where to start. We are really proud of our crisp and flavourful beers, and hope our new ad will encourage more consumers to try craft."
Tim Davies, Smoke & Mirrors' Flame Operator on the project, adds, "Production did such a great job on this spot that the only VFX required was some minor set tweaking, sneaking in a little more branding and making the sun shine! We used a combination of Flame and Nuke software depending on the task at hand which resulted in completion well within schedule. Can't wait to taste the final product!"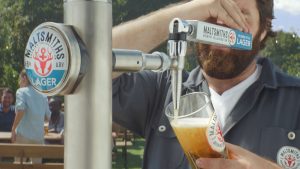 The ad will run on TV into September and on video-on-demand until October.
Credits:
Client: Heineken
Brand: Maltsmiths
Agency: St Luke's
ECD: Richard Denney
Agency Producer: Jenny Busby
Production Company: RSA Films
Production Producer: Garfield Kempton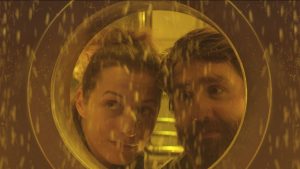 Post-Production: Smoke & Mirrors
Global Account Director: Kevin Bargus
Senior Account Manager: Adriana Macridakis
Post-production Producer: Andrew Salem
Flame Operator: Tim Davies
Colourist & Grade: Mark Horrobin
Source: Smoke & Mirrors