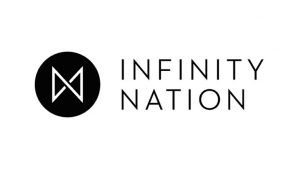 Infinity Nation, the online retail growth consultancy, has been appointed by furniture specialist Herman Miller, condiment and preserve retailer Tracklements, and online stationer, Boxclever Press, to help grow their businesses online. The agency, which has a proven track record of growing retail business, will advise on online strategy, SEO performance and PPC for the brands.
For design-led furniture retailer, Herman Miller, Infinity Nation will deliver a full online strategy involving PPC, SEO and consultancy. A $1bn global ecommerce business, the agency will be helping the store with its UK presence. This will be complemented by full PPC support and consultancy with social media and email marketing.
An expert in all aspects of online retail growth, Infinity Nation will develop and implement an online strategy to help inject growth into the Tracklements business, including SEO, PPC and email marketing.
Meanwhile Boxclever Press has appointed Infinity Nation to advise on and implement a full online strategy including PPC and SEO. Concentrating initially on addressing technical aspects after a rebrand, the agency will also be building out the brand's website to grow their online offering, along with full PPC Support and consultancy.
The wins mark a period of growth for Infinity Nation, which now works for clients across the retail spectrum, from fashion to furniture to food businesses.
Adam Taylor, Account Director at Infinity Nation, commented: "It's a really exciting time at Infinity Nation with a number of new clients across a range of sectors bringing fresh challenges, and all keen for us to help inject some serious growth. Tracklements is a great local client win for Infinity Nation as we'll work with the established brand to grow sales online, whilst we'll help Herman Miller promote their offering to consumers and small businesses in the country. We're also set to help give Boxclever Press an edge in a competitive market."
Infinity Nation was founded by former Cotswold Outdoor e-commerce manager, Al Keck, twelve years ago. Now based in Royal Wootton Bassett, the team has grown to 18 people in 2017, who advise on and implement all areas of online growth, including SEO, PPC, Email Marketing, Social, CRO and user experience. Current clients include Truffle Shuffle, Lombok and Home Leisure Direct.
Source: Infinity Nation