How Now Creative, the Shoreditch-based creative production agency, have continued their relationship with Perform again in 2018, to once more deliver a high-impact, immersive campaign for NFL GAME PASS, ahead of the forthcoming NFL 2018 season. This year's campaign runs globally across TV, online, and social.
The creative places the audience amongst the action, to "Be There" and experience the visceral excitement of the NFL from a 'best seat in the house' perspective, enjoying the raw athleticism and unrivalled emotion of America's game.
NFL GAME PASS gives the audience the power to choose when and how they watch NFL games and content, across multiple devices. It features all 256 games, live and on-demand, as well as additional content from NFL RedZone, NFL Network, Condensed Games, Coaches Film, and Season archives.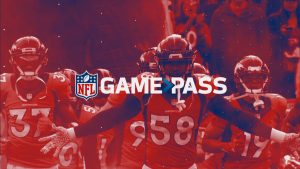 Phil Bolger, Executive Creative Director at How Now said "How Now love the bold, and the big of the NFL and this year we've captured all of that spectacular energy within this campaign."
The campaign involved a comprehensive transcreation process for voice-over and graphics, covering four languages – English, LATAM Spanish, Brazilian Portuguese, Japanese, and included multiple cut-down formats of the main 30" TVC for online.
Lauren Dodds, at Perform said: "How Now have captured the inherent excitement of the sport – letting 'football sell football' – and elevated a GFX based creative to the next level, creating a premium suite that speaks to a global NFL fan base."
How Now Creative's profile in global sports promotion also includes DAZN, the online sports streaming service that is leading the charge to give sports fans around the world affordable access to sport anytime, anywhere.
Source: How Now Creative