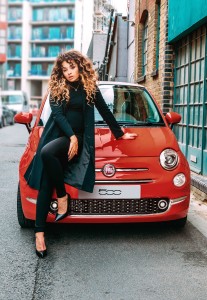 The new FIAT 500 and British singer-songwriter, Ella Eyre, created history tonight by debuting a re-mastered iconic track on stage together.
A star-studded crowd gathered at Potter's Field Park in London to witness a specially re-mastered version of the number one track "Best Of My Love" by The Emotions. The new FIAT 500 and Ella, performed the track on a giant vinyl record, 15 meters in diameter, with the new car laying down the opening beats.
Sebastiano Fedrigo, from FIAT UK said; "With more than 1.5 million units sold worldwide, the iconic FIAT 500 must now make way for its successor. Like Ella's iconic track, this iconic car has been re-mastered for a new generation, with advanced technologies, refreshed interior and exterior style, better economy and efficiency and even more customisation options."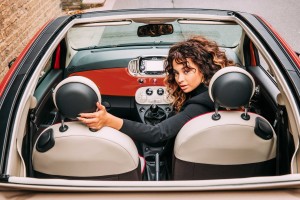 The new FIAT 500 retains the unmistakable look and charm of its predecessor but with no fewer than 1,800 modifications for 2015.
Sebastian added; "You don't replace an icon – you embrace it and evolve it. The new FIAT 500 has been truly re-mastered and reloaded and what better way to mark the launch with an impressive and memorable event like tonight's. We are very excited to have worked with such a talented performer and to finally see the new FIAT 500 and Ella Eyre perform together this evening."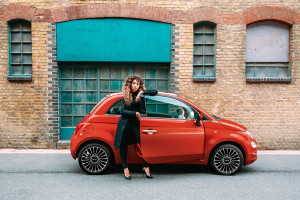 Commenting on her unique performance, Ella Eyre said: "The icon remastered gig was so unique and I really enjoyed singing such an iconic track, on an amazing stage, accompanied by a new FIAT 500".
Anyone wishing to keep up with all of the action from the event should follow @FIAT_UK #NewFiat500. The new FIAT 500 will be available in all FIAT showrooms from September 2 starting at £10,890.