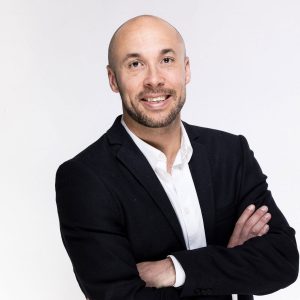 IMA, the world's first ever full-service influencer marketing agency, is proud to welcome Cedric Brunings as its new Head of Global Partnerships.
Brunings will focus on developing global business partnerships, supporting the strategic growth of IMA and helping clients to achieve their business objectives. His role will encompass manifesting strategic commercial opportunities whilst simultaneously driving IMA's Brand Partnerships team to achieve optimal performance.
Brunings joins IMA with over a decade of experience in creating partnerships that lead to innovation and growth working at organisations such as Viacom, Twitter and EndemolShine. In his latter role for EndemolShine, Cedric worked as Head of Commercial Partnerships looking after top tier clients such as Unilever, Samsung, Google and KLM, helping them to reach their goals through digital formats, engaging content and strategic IP.
As he embarks on this new role, Cedric comments: "I am thrilled to contribute to the success of IMA and ready to elevate IMA to the next step."
As the Founder and CCO of IMA, Maddie Raedts, comments: "We are delighted that we could find someone of Cedric's caliber to fulfill this role. We view his appointment as a sign of our commitment to continue being the leading influencer marketing agency."
Bruning's appointment will be instrumental to IMA's strategic growth on a global scale.
Source: IMA