The&Partnership and Lexus Europe launch 'A Different Kind of Power', a 360 pan-European campaign that encompasses VOD, OOH, digital and social.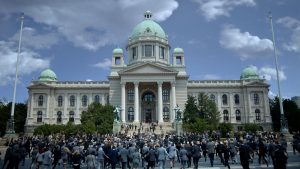 We are living in an era of monumental change; in this digital age, new ways of earning power have emerged and power is now held by an increasingly diverse range of people.
This new campaign for Lexus Europe by The&Partnership investigates the idea that power can come from being technologically advanced, empathetic, dynamic, connected and by being a positive influence within society and to those around you.
Owen Peacock, General Manager, Brand and Communications, Lexus Europe said: "The new Lexus RX Self- Charging Hybrid is our most dynamic, technologically advanced and distinctive large SUV yet. In a segment traditionally dominated by diesel the new Lexus RX represents a different kind of power."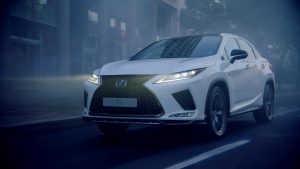 The new RX is aimed at a luxury audience who have a progressive mindset and admire brands that share their values. As the RX features the pioneering Self-Charging Hybrid powertrain it is perfect for people who need a large vehicle and who want their personal decisions to have a positive impact on the world.
Shot in Belgrade, Serbia on an Arri Alexa camera, the lead 60" film captures the many influences that have previously shaped our lives and asks us to question the rhetoric; is this what we truly believe power to be?
Micky Tudor, Executive Creative Director, The&Partnership London said "This ad rises above the car category and questions society's preconceptions of what power really means today. The new Lexus RX Self-Charging Hybrid glides through a city riddled with symbols of old power. Before quietly and powerfully leaving it all behind."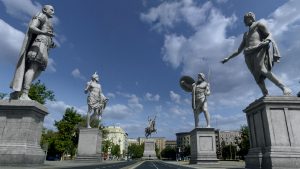 Award-winning director, Salomon Ligthelm shot the campaign. A self-taught film-maker with an international background (childhood spent in Johannesburg, Dubai and Sydney) which features strongly in his distinctive style, his textural and experimental work is known for its storytelling qualities, always with a human story at its core.
Salomon Ligthelm, Director, Stink Films said: "I think we are in a new age of car design – being focused on the future and how our choices affect the next generations – this is something I really want to stand behind and I believe that this work reflects and captures this. The narrative is very simple and succinct, but punchy. We're always looking for ideas that transcend the car genre, they're hard to come by, this was a rare exception."
Ligthelm added: "It makes a huge difference when the client and agency trusts you to make the best possible work – it was a pleasure working with Lexus and The&Partnership on this project."
Source: The&Partnership