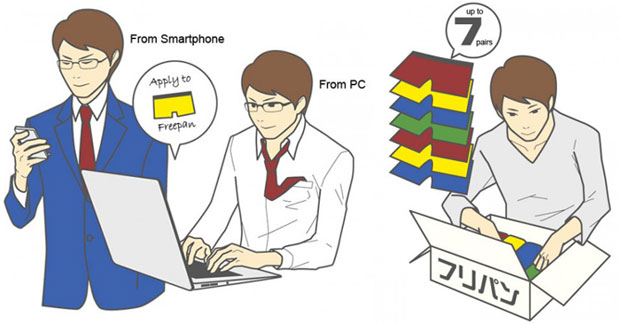 In Japan, a startup company has come up with an unconventional advertising idea—offering free ad-supported underwear to men who don't mind turning their butts into ad spaces.
If you want to receive free underwear with ads on them, simply register on the Free-Pants website—answer a few questions about your personal interests and the kind of ads you will like to wear.

The target audience of these underwear ads is actually the wearers themselves—according to the company, they will be exposed to the ads for up to eight times a day.
Registered participants will receive seven pairs of underpants a month—currently, they are only available in men's boxers, so the ladies will have to sit this one out.
Will you "rent" your bottom out as ad space in exchange for free underwear?