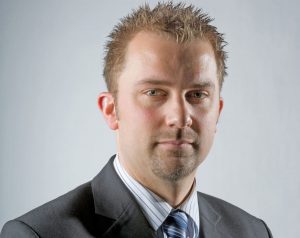 Transactional media business, itransact, has announced the appointment of Rob Elms, previously Sales Director at JCDecaux, to the role of Head of itransact to oversee the accelerated growth of the business across all its transactional channels, retail and E-tail partners.
As Head of itransact, Elms will continue to build and improve the retail customer touchpoints with advertisers, to ensure that iTransact's retail and E-tail customers continue to benefit from and respond to carefully targeted advertising offers. Leading a multi-platform team, Rob will be at the forefront of the growth in transactional advertising spend.
itransact's existing clients include Debenhams, Ocado, Hello Fresh, House of Fraser and boohoo.com. He will be responsible for highlighting the potency of transactional media as a must-have in marketing budgets.
During his three year tenure at JCDecaux, Elms was responsible for airport divisions at Heathrow, London Luton, Glasgow, Edinburgh, Aberdeen and Eurostar. Prior to this, he was Head of Trading at Future PLC, negotiating and managing initiatives including agency contracts and barter deals. He was also group head at MediaVest where he worked across clients Fiat, Kraft, House of Fraser and Harveys. He brings a wealth of experience to the role.
Speaking about his appointment, Rob Elms said: "We are living in a global e-commerce revolution and it's my vision to turn itransact into the leading transactional partner of choice, both for advertisers and for retailers. With home shopping now the de facto path to purchase for most people, we see huge growth potential for brands using itransact and its client partners. We know transactional media generates more responses and better engagement than its non-transactional equivalents in digital, email and print and it is my aim to continue to expand our services."
Source: itransact