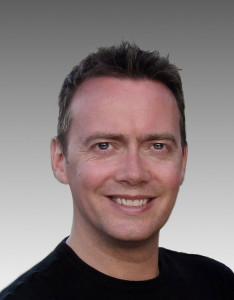 Jon Sharpe, RKCR/Y&R's Chief Innovation Officer, has been appointed CEO of RKCR/Y&R. He succeeds Ben Kay who is moving to WPP to take on the global role of Planning Director.
Sharpe, who has served as Chief Innovation Officer at RKCR/Y&R for the past three years, will focus on making innovation integral to the agency's creative ethos. He will report into RKCR/Y&R Chairman Mark Roalfe and Andrew Dimitriou, President of Y&R Europe.
Sharpe joined RKCR/Y&R in 2012 and led the successful pitch team that saw the agency retain the prestigious BBC account earlier this year. He was also responsible for the integration of digital agency Saint into the agency and the launch of Spark Plug, an initiative that offers tech start-ups space at the agency to facilitate collaboration on client business.
Before joining RKCR/Y&R, Sharpe was the Chief Digital Officer at M&C Saatchi and founder of digital agency Play, which was acquired by M&C Saatchi. Prior to launching Play, he was CEO at Itraffic and Managing Director at Agency.com.
Mark Roalfe said: "Ben has been part of our fabric for many years and we are grateful for all that he accomplished. His new role at WPP is tailor-made for him. At the same time, we are excited to move forward with Jon Sharpe as CEO. He is the ideal person to lead the agency now — the right expertise, great creative instincts and a deep understanding of how agencies must deliver solutions across today's landscape."
Andrew Dimitriou added: "Jon is a proven leader who not only knows how to drive change, but understands the need to continually evolve. In an industry that is continually reinventing itself, having Jon at the helm will give our clients the services and creative solutions they need today and tomorrow."
Jon Sharpe said: "Rainey Kelly has a fantastic heritage of doing great things for great clients with great people. In the three years I've been here, I feel that every day. So, I feel privileged to take on the CEO role, honoured to continue working with Mark Roalfe, and excited to lead the charge as we help our clients drive results and build their brands."
In his new role of Planning Director at WPP, Ben Kay will report to WPP's Group Planning Director Jon Steel. With Steel, he will provide strategic counsel to Group agencies and clients, provide new business support, and work on global client initiatives for Sir Martin Sorrell.
Ben Kay has been at RKCR/Y&R for eleven years, seven of which he spent in the planning department, latterly as the agency's Chief Strategy Officer. He became the agency's CEO in 2011. Prior to joining RKCR/Y&R, Kay worked at Y&R in New York after completing the WPP Fellowship.
Ben Kay said: "Rainey Kelly has been my home for a long time and will always hold a special place in my heart. I'm moving to the side of the business I love most, helping clients to develop strategies and ideas. Working across WPP with someone as brilliant as Jon Steel gives me a unique opportunity to do that."
Jon Steel said: "I have worked with Ben on and off throughout my 13 years with WPP, and I'm delighted that he has agreed to take on this role. The WPP Fellowship was created to develop leaders with international, multidisciplinary experience, and Ben is a shining example of that. In a world of bullshit, Ben is always honest, always direct, and always delivers."