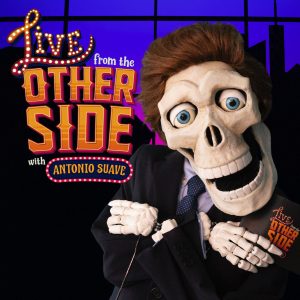 Jose Cuervo celebrated Day of the Dead, the iconic Mexican holiday, with a different kind of LIVE chat show – featuring a host and guests from the spirit world.
The entertaining new show was broadcast LIVE on the Jose Cuervo global Facebook page featuring an eclectic cast of marionette Calacas (skeletons). 'Live from the Other Side' was a show created by Irish agency Boys+Girls , alongside award winning director, Julian Hill, and saw host Antonio Suave (who was trampled to death by a pony) and his guests talking about a number of Day of the Dead topics, including what to wear, eat, and of course, drink, all to the backing of house band 'The Hot Jalapeño Peppers'.
Laurence O'Byrne, Creative Director of global agency, Boys+Girls, who created the show for Jose Cuervo said: "Día de los Muertos is a holiday rich in heritage and iconography but little is known about it outside the countries that traditionally celebrate it. 'Live from the Other Side' brought the festival to a wider global audience through a unique digital campaign on Facebook."
Boys+Girls worked closely with Julian Hill to create the narrative and characters, whose previous shows include 'Podge and Rodge' and 'Zig and Zag'. The marionette Calacas, sets, costumes and musical Jalapeños were created specifically for the show.
'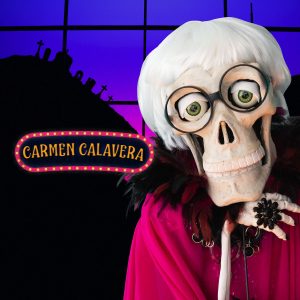 Live from the Other Side' was broadcast on the Jose Cuervo global Facebook on 31st October.
Characters on the show were:
Antonio Suave: Live from the Other Side's charismatic host
Jorge Soufflè: Land of the Dead's Number 1 chef
Carmen Calavera: Editor of Afterlife and Beauty magazine
The Hot Jalapeño Peppers: Land of the Dead's hottest band
Source: Boys+Girls