Global men's hair and beard care leader Just For Men has unveiled a new advertising campaign. Be The Better Man encourages men to be unapologetic about grooming and to take charge of their appearance to empower men to look and feel their most confident. As the stigma around men's grooming continues to shift, Just For Men is there for the man who believes that when he looks his best, he can bring his best to every aspect of his life. Grooming may be the most immediate way that Just For Men can help, but it is also there to celebrate that at their core most men are simply good people.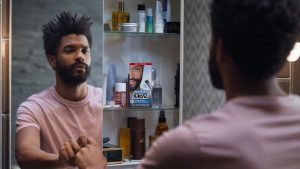 Be The Better Man exemplifies Just For Men's belief that there is more than one way to be a man, and that stereotypes of the past – including the notion that grooming is solely the territory of women – no longer apply. Just For Men's brand heritage and commitment to men is showcased in the Be The Better Man campaign by celebrating a social endeavour that is true to its core beliefs and ambition. The campaign connects with men around the core idea that there is no one way to be a man, and that grooming is a way to express your unique identity to the world.
The strategy focuses on challenging the status quo as it relates to society's beliefs about masculinity and grooming, and positions hair and beard care as one of many proactive tools the modern man has in his arsenal to help him look and feel like his best self. Just For Men wants to move guys past the idea that grooming is a secretive or reactive behaviour, and towards the notion that it is a way to unlock confidence and potential – whatever that means to different individuals.
The comprehensive campaign – that incorporates TV, outdoor, social, digital, an ambassador and influencer program, direct-to-consumer activations and earned media – launches with a new national TV advertisement on October 14 on the NFL Today show from 12:00-1:00pm ET.
Created for Just For Men by New York-based brand creative agency, AMP Agency, the TV advertisement will run from October 14 through November 4, 2018. The advertisement will appear on key networks including CBS Sports, MSNBC, Fox News, NBC Sports, BBC and beIn Sports, and channels including Comedy Central, Fox Sports, CNN, the Travel Channel and the Golf Channel.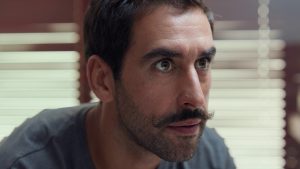 "We are here to encourage guys to do what they want to do to look and feel their best, because we know it helps them perform at their peak when they do," said Ralph Marburger, VP Men's Care at Just For Men. "The Be The Better Man campaign is progressive and positive. Men who express their emotions, carve their own path, and follow it. Grooming is one part of this, but by celebrating those that live the Better Man lifestyle, we hope to show all men just how easy it is to be 'better.' We're confident that the new campaign will enable us to build deeper, more meaningful relationships with men, while at the same time, continuing to promote our broad range of high performance products."
The Be The Better Man campaign will also signal a refreshed look and feel for the Just For Men brand, starting with a re-skin of its website and social platforms. Updated imagery will be leveraged, and a sophisticated neutral colour palette that speaks to the broad spectrum of men the brand supports will be introduced.
The campaign will gather pace in the run up to Christmas and into the New Year, expanding out across different mediums. Among other strategic executions, Just For Men will be conducting regional searches across the country to find "Better Men," and utilising a diverse panel of grooming experts to help spread the "Better Man" message.
Source: AMP Agency