In light of Western Australia consistently having the highest road fatality rate of any state, the RAC and JWT have unveiled a world-first innovation – a car powered by attention – to raise awareness about the deadly impact of inattention on our roads, estimated to be a factor in 46% of all fatal crashes in Australia.
The 'Attention Powered Car' employs the use of neuro-technology to make the car 'go' when drivers are paying attention, and 'slow' when they are not.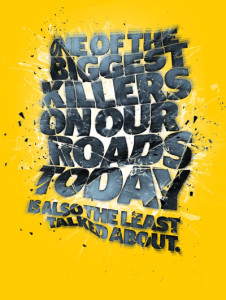 To support the car's unveiling and raise awareness about driver inattention, a campaign spanning TV, press, online and social goes live on September 25. The campaign, along with the actual concept for the 'Attention Powered Car', were developed by JWT.
"In attention is such a broad, complex term that includes both physical and mental distractions. As such, some drivers don't even realise they're being inattentive. This car lets us show drivers in real time exactly the moment it happens," explained Mark Harricks, ECD of JWT.
JWT Perth's Business Director, Doni Savvides, said "the car's launch and supporting campaign is just the beginning of a bigger initiative by the RAC to make the problem of driver inattention personally relevant to people, and to provide the RAC with real data that can be used in the future."
RAC Executive General Manager, Tony Pickworth, said the RAC will use the 'Attention Powered Car' to directly engage the WA community, raise awareness about inattention, and find possible solutions to try to help save lives on our roads.
Full details about the 'Attention Powered Car' can be viewed on this special website, also developed by JWT Perth.