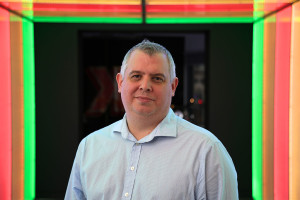 Karmarama has appointed Jamie Toward as Managing Partner for Content. He joins Karmarama from MEC where he was Head of Content.
Reporting to Jon Wilkins, Karmarama's Executive Chairman, Toward will lead data-driven content, an ongoing growth area for the agency.
Karmarama has a strong heritage in content strategy and creative, and through its production company Kream, has been at the forefront of delivering moving image content – from long-form documentary formats, through to agile, responsive social content. In 2015 Karmarama invested in developing an expanded data strategy and planning offer through a joint-venture with data business Ignition.
Karmarama's Executive Chairman, Jon Wilkins said: "Data-driven content has become one of our key growth areas since we added a market leading data team to our established content production offer. Jamie is the final piece of the jigsaw, bringing leadership and distribution planning capability to keep us ahead of the curve and at the leading edge of the content market."
Toward, who has over 20 years of digital and content experience, first joined MEC as Director of Operations at MEC Access in 2012 and was promoted to Head of Content in 2014. He previously worked at Redwood as Board Director for over five years and has worked with brands such as Virgin Media, Lloyds Banking Group and BT. Toward has also lead award-winning teams delivering EE's B2B content platform and the Evian #wimblewatch campaign.
Jamie Toward said: "It's exciting to be joining Karmarama at a time when it's committing so strongly to the areas of data and distribution. The pairing of these areas of marketing with the strength Karmarama has in creativity represents the Holy Trinity for twenty-first-century brand owners. Melding the science and certainty of data, with the art and inspiration of creativity, is the offer all agencies in the content sphere need to make – and Karmarama have got that in spades."
Toward joins Karmarama late January 2016.