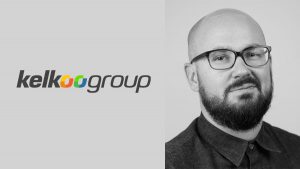 Kelkoo Group, the leading pan-European eCommerce advertising and shopping comparison service (CSS), has announced the appointment of Vincent Vaussion as its new Global Partnerships Director.
Vincent will be responsible for developing partnerships with merchants looking to target customers through Google Shopping Ads, across the group's key European markets.
This scheme offers retailers an average advantage of 20% when entering the bidding process as it bypasses Google Shopping's premiums. With Kelkoo, ecommerce retailers experience the same quality of traffic and access to customers on Google platforms as if they were partnered with Google directly, but with a great financial advantage.
In December 2018, Google announced changes to the criteria for price comparison sites looking to list on Google Shopping, ensuring that each platform has a minimum of 50 merchants listed. As Kelkoo has partnerships with over 5,500 merchants across Europe, the new rules will not affect the platform's position as a Premium Partner. These changes take effect as of January 31st 2019.
Based out of Kelkoo's London headquarters, Vincent will work alongside Nicolas Leroy, Product Director at Kelkoo Group, to enhance existing partnerships across Europe.
Vincent has over 12 years' experience in sales, new business growth and management across multiple sectors, including distribution networks such as Contex and Hoyez. In addition, Vincent previously held a position in technology platform eBay where he was responsible for the implementation of a new software solution specifically targeted at the German market. Most recently, Vincent was Sales Director for the UK and Ireland at Kelkoo.
Richard Stables, CEO of Kelkoo, said: "We're delighted to announce that Vincent will be stepping into this key role. Our position as premium partner of Google Shopping Ads is a fantastic asset for retailers and Vincent's appointment will ensure that this relationship delivers even greater returns for merchants. The changes to the necessary requirements for a CSS to participate in Google Shopping Ads will provide a boost to customer experience across Europe. Consumers now have a vastly improved offering with access to the largest price comparison platforms, the most innovative retailers and the most popular products."
Vincent Vaussion, Global Partnerships Director at Kelkoo, commented: "With consumers across Europe looking for the best performing and cost-effective ways to shop, it is vital that our offering meets these needs to ensure we continue to attract the most popular retailers and brands across Europe. With over 20 years of expertise and  our dedicated multilingual support across all our markets, our partner merchants know that they'll receive unparalleled access to a pan-European customer base."
Source: Kelkoo Group