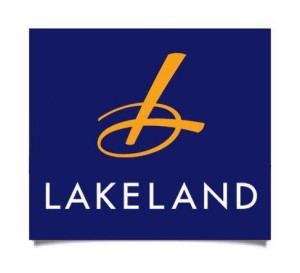 Live & Breathe has been appointed to handle a Spring advertising brief for creative kitchenware brand, Lakeland. The agency picked up the work following a competitive pitch.
Live & Breathe will be responsible for producing a series of three print ads aimed at driving consumer engagement with the Lakeland brand.
Creative will focus on Lakeland's new Star Wars bakeware range and the 'Mary Berry with Lakeland' range. A further ad will promote Lakeland's natural food flavours. The ads will appear in a range of national newspaper magazines, women's interest, and food and home magazines.
The resulting work is due to roll out in April and May 2014.
Paul Lowings, marketing manager at Lakeland, said: "This is the first time we've worked with Live & Breathe and we were really impressed with the agency's pitch. Throughout the process, the agency showed that it understood the Lakeland brand and its core values, and demonstrated a thorough grasp of the challenges and opportunities."
Adrian Watts, Live & Breathe's chairman, added: "Lakeland is an amazing retail operator, having created a unique niche in its market and grown it profitably – driven by having an acute understanding of its shoppers. We're delighted to be working with Paul and his team on this brief which will be a collaborative task aimed at driving engagement with consumers and converting them into Lakeland customers."