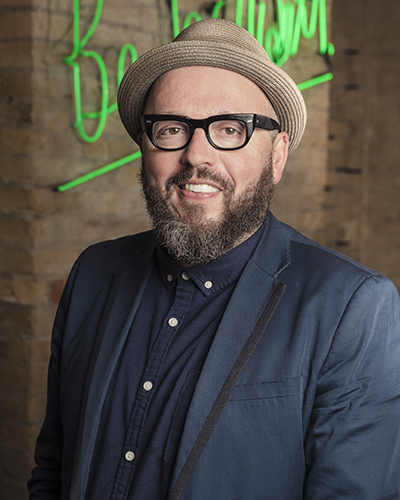 Creative agency, LONDON Advertising, has appointed David Clark in the newly created role of 'Head of Making it Happen' as it continues to build on its senior team.
Reporting to LONDON's Founder and Creative Director, Alan Jarvie, he has been tasked to bring the Agency's wide-ranging creative ideas to fruition.
LONDON Advertising offers a 21st Century alternative to the traditional agency network with clients on every continent and has run work in more markets than WPP has offices.
Working across the Agency's client portfolio, which includes Mandarin Oriental Hotel Group, Clark will oversee executions across every continent.
Clark started his advertising career at Farm where he was Head of TV for 11 years followed by a stint at FCB Inferno before moving into animation as Executive Producer at A+C Studios. He joins LONDON with a wealth of experience in multiple disciplines and has worked on numerous brands including BMW, Sky and Virgin.
Alan Jarvie, Founder and Creative Director LONDON Advertising, said: "We're coming up with more and more non-traditional creative ideas. We needed someone brilliant to make them happen. David is that person. We're delighted he's chosen to join LONDON."
David Clark commented: "I've always believed in the power of brilliant ideas, so when the chance came along to work with people that felt the same I just knew it was right. Looking after creatives' ideas is a real privilege, and working at LONDON will allow me to do this across all production disciplines across the globe."
Source: LONDON Advertising