Breaking news. UFOs have been discovered by Umbro and Premier League footballer Michael Antonio.
News broke following an ordeal in which comedian Brett Domino – alter ego of musician and comedian Rob J Madin – and Rich Hall were sent to find the footballer who had 'somehow' gotten hold of Umbro's brand new 'Unbelievably Fast Object'. The UFOs are known to consumers as the new Velocita 4 Pro boots, launching worldwide August 3rd. 
The campaign, designed and executed by lead creative agency LOVE, perfectly captures the essence of the new boot design, created for players who value speed.
The campaign sees West Ham United footballer Michail Antonio, testing the new highly classified UFOs before their official release. Antonio was clearly caught off guard by the arrival of two comedians, looking suspiciously similar to that of Tommy Lee Jones and Will Smith from Men in Black, sent to retrieve the boots by 'any means necessary'.
Umbro are a proud, football only brand, who have been in the football game for over 90 years. LOVE understand football fans enjoy having a laugh, which is why they use humour to help Umbro cut through the noise created by most other sports brands.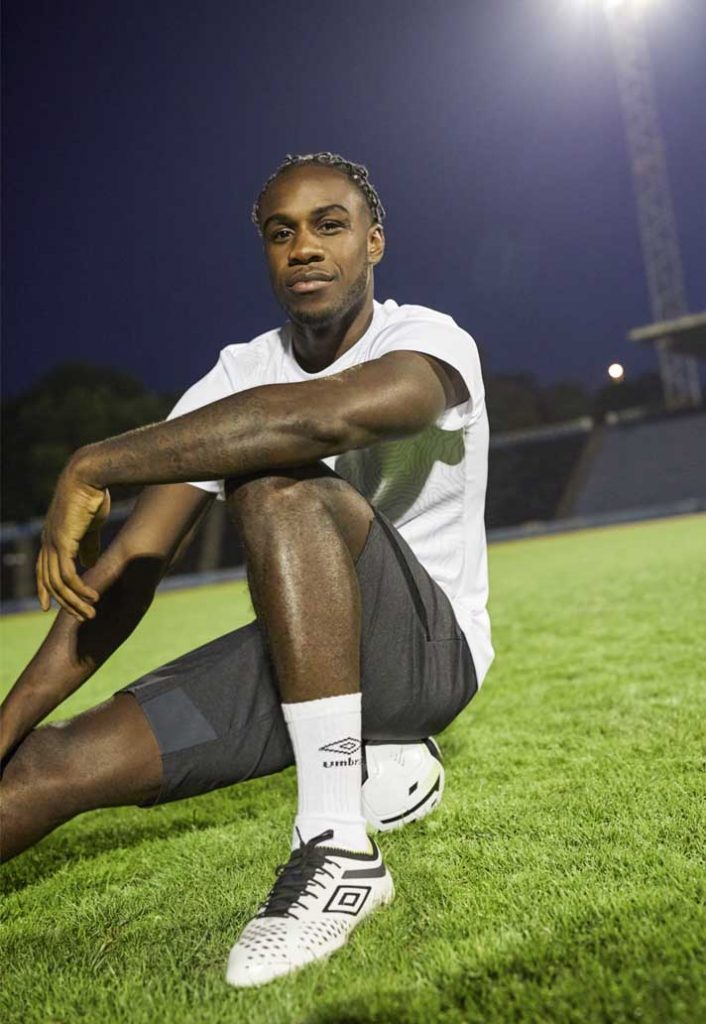 The campaign will run across YouTube and Umbro's social media channels from Monday 30th July. The new Velocita 4 Pro, available in a white, black and acid lime colour-way, goes on sale worldwide from Friday 3rd August.
Helene Hope, Head of Global Marketing for Umbro said: "Once again, LOVE's response to the brief delivered on every level. We continuously aim to set ourselves apart from the competition, who tend to go for serious tones and over-claims. Instead we showcase what makes our football boots world class, using down to earth language and keeping football culture at the heart."
David Palmer, LOVE. Executive Creative Director said: "Umbro tasked us to drive desire, excitement and engagement for the Velocita 4 Pro in a way that's fitting for the category. Looking at how Umbro's competitors do things, we wanted to avoid any serious claims and language, opting instead to celebrate the culture of football and the character of Umbro. We know the boot is designed for serious speed, so we pondered what an 'Unbelievably Fast Object' could be? Coupled with a great story – sixty years ago, a football match came to a halt when a flying object was spotted above a stadium in Florence – the UFO idea was born."
Source: LOVE