New research from RAPP and Code (part of Omnicom Precision Marketing Group), reveals luxury retail as the sector set to be hit hardest by the COVID-19 pandemic with almost a third (30%) of consumers saying they will spend less on luxury in the future.  
Surveying 1,000 UK consumers on their shopping behaviour and desires in the context of the COVID-19 pandemic, the findings also show that luxury is closely followed by fashion (29%) and beauty and wellbeing (23%) as sectors that shoppers have turned off from during the pandemic.
In fact, according to the statistics, consumer spending in these areas has already decreased since March. Some 51% and 42% of shoppers say they have spent less on fashion and beauty and wellbeing respectively.
In the face of a continued challenging environment, the research also revealed what consumers want more broadly, so confirming what retailers can do to win shoppers over. A staggering 83% of consumers in the UK say it's equally or more important that retail brands treat them as an individual in the wake of COVID-19, rather than pigeon-holing them into traditional demographic splits.
The survey findings then drill down into specific consumer values which signpost how retailers can approach and activate individualisation. Giving consumers a friction-free experience should be prioritised, as more than half (52%) picked convenience and clarity as what they value most. This desire for an easy life is supported by the fact that almost a third (30%) of consumers say they pick a retailer over a competitor if they make their life easier.
Further to this, many consumers now also want to feel like they're part of something. Values of community and social responsibility are most important to younger consumers with a quarter of consumers aged 16-44 say they value community most when shopping with retailers, compared to just 13% of those aged 45+.
Additionally, choice and control were priority values for young consumers with almost half (42%) of consumers aged 16-24 value choice, while almost a third (27%) want control when shopping with retailers.
These research findings clearly show that in order to survive, retailers need to evolve relationships with customers to give them more of what they want as individuals.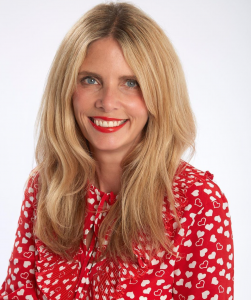 Caroline Parkes, Chief Experience Officer at RAPP said: "The pandemic has significantly impacted the retail sector for a number of macro level reasons, and shifts in consumer mindset and action is just one of them. Whilst the evidence from our latest research highlights the luxury sector as the hardest hit in terms of shopper behaviour, it is also clear that all retailers need to adapt in this new world. Our findings show that people have a desire for more individualised communications and we firmly believe this is the future of marketing. Once a pipe dream for marketers, as more and more brands embrace mar-tech, they now have the tools and data available to them which allows them to talk to a customer's individual needs, right down to their personality type. Understanding how to do this is the key to weathering some stormy weather that lies ahead and will allow those retailers that do it right to come out on top."
Source: RAPP