Lynx is promoting its Shower & Shave Foam range of 2-in-1 products in a new series of films that harness the power of 'Autonomous Sensory Meridian Response' (ASMR).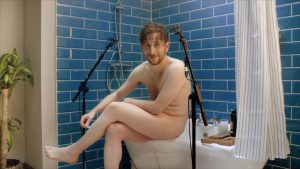 Created by 72andSunny Amsterdam, they take the form of instructional videos, dubbed 'Lynx Shavetorials', aimed at 'shave curious' men. The films inspire young men to have fun, be inquisitive, explore the sensory experience of body hair removal and express their individuality – all with a healthy dose of humour.
In each of the three four-minute films – 'Legs', 'Balls' and 'Chest' – the viewer is taken on a soothing ASMR experience guided by the affable and softly spoken host, Matthew, who offers advice on how best to shave different male body parts.
ASMR is a relaxing, often sedative, sensation or brain tingle triggered by calming sights and sounds such as whispers, scratching – and even shaving. It has become a global phenomenon through YouTube videos featuring audio triggers to 'massage' the brain.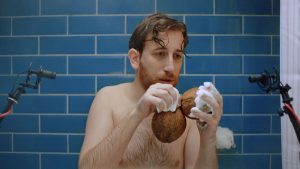 The films are designed to appeal both to the young modern male seeking grooming tutorials and fans of ASMR videos who are looking for 'the sounds of a good manscape'. The ASMR triggers featured include whispering, scratching, shaving and brushing sounds.
The campaign breaks online on February 20, including four-minute films running on YouTube and shorter 10-second cut downs on Snapchat.
Caroline Gregory, Global Brand Director at Unilever, said: "Axe (Lynx in the UK) wants to inspire shave curious guys with our shower & shave foam, to have fun, explore and ultimately push boundaries when it comes to liberating guys to be themselves. That's why when 72andSunny Amsterdam came up with this series we knew we were on to something great. We're looking forward to sharing this with the world and hope audiences have as much fun watching these films as we did making them."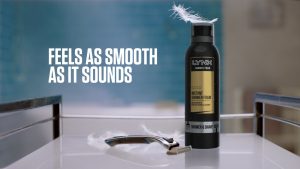 Gregg Clampffer, Creative Director at 72andSunny Amsterdam, said: "I have never shaved anything but my face. Maybe my feet once, but I didn't tell anyone about that. I think this campaign from Chris Baur and Rachel Sato-Banks shows that guys today don't have to be buff, or swim, or bike or have an excuse to shave themselves. They can just be regular dudes who like the comfort of being cleanly shaven on all different kinds of body parts."
Source: 72andSunny Amsterdam