Manchester City superstars Kevin De Bruyne, Kyle Walker and İlkay Gündoğan have teamed up with club partner Nissan to create a teaser for their own action thriller in a campaign for Nissan by sports creative agency Dark Horses.
The players were challenged by Nissan to work with the recently launched Next Generation Nissan Juke and create a teaser film in one hour, resulting in a two and a half minute spot that follows the path of the film being made, from storyline and character creation to filming the action and car chase scenes.
Eventually titling the film themselves – "A Little Bit Quick", the film follows the drama of two special agents chasing the evil Dark Illy.
Steve Howell, Creative Partner at Dark Horses, said: "Kevin, Kyle and Illy were fantastic to work with and really threw themselves into the concept and the production with classic City energy and intensity. The boys done good, to borrow a classic football phrase."
A teaser appeared on 2nd January with the full film going live across social media on the 9th of January. The campaign will run online, predominantly through social channels, for 2-3 weeks.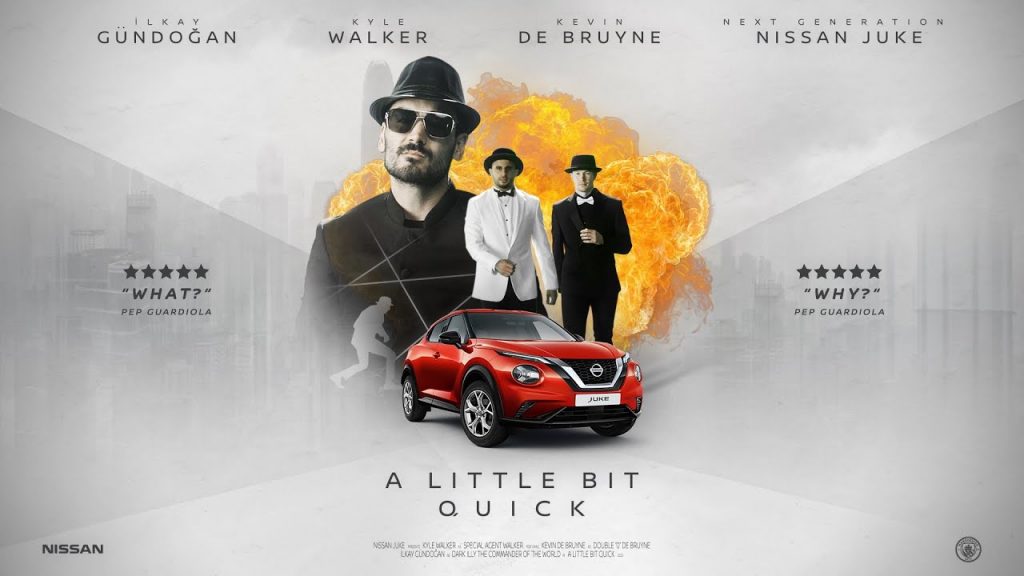 Source: Dark Horses