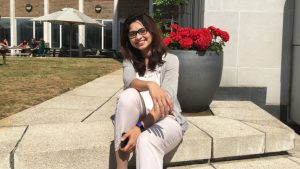 Manisha Sharma, Mirum London's former head of delivery, has been appointed UK COO.
The agency, which recently announced the expansion of James Huckle's Head of Technology role, will see Manisha take over operations, as part of a larger plan by the agency to continue its rapid growth and consolidate its presence in the UK market.
Manisha says: "I stand on the shoulders of giants. It's an amazing year and half at Mirum so far. The team here are an incredible set of people; immensely talented and very open in their mindset and approach. The achievements of this group over the last two years speaks for itself and we want to keep building on that momentum. I am delighted and feel very energised to lead them operationally."
Antti Lauronen, Managing Director, Mirum, adds: "Manisha is on a mission to make us better and she's been making an impact from day one. We are incredibly excited to continue working together to propel us further. I haven't quite figured it out how one can be so effective and charming at the same time, but I'm grateful to have that alchemy within Mirum."
Mirum, was recently named a Visionary in Gartner's 2018 Magic Quadrant for Global Digital Marketing Agencies and noted in Forrester's Search Marketing Agencies Wave.
Source: Mirum