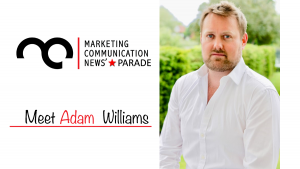 MarComm's Star Parade is a series where we shine the spotlight on some of the global stars from the Marketing and Communications industry and this time we are delighted to introduce Adam Williams, CEO of leading Instagram influencer marketing service Takumi.
Adam has over 20 years' experience in digital and influencer marketing. Prior to joining Takumi, Adam served as Digital Platforms Group Head for British media company Global Radio between 2000 – 2008.
After leaving Global Radio, Adam joined Spotify and rose to the rank of UK MD in 2013. In this role, his team exceeded the set revenue target by 120% and doubled the revenue from ad-sales in just one year.
Since joining Takumi, Adam has overseen 2,000 campaigns and delivered influencer campaigns for hundreds of the world's biggest agencies and brands, including Kellogg's, Visa, Pernod Ricard and Mercedes.
Let's get to know Adam a little bit better:
Q) Give us a brief insight into your career so far
A) I originally started at Chrysalis Radio selling spot advertising and progressed to running the digital platforms team. After eight years, I moved onto to Spotify and became only their fourth UK employee in 2009.
I'm not ashamed to say that I didn't know much about Spotify when I applied – they were so new back then – but I stayed on for seven great years and went on to become the UK, Benelux & Ireland Managing Director.
Upon leaving Spotify, I decided to try and go it alone and started Words Won't Do – a personalised video service. Unfortunately, the economic climate at that time didn't lend itself to a new business. Brexit had just been confirmed and funding quickly became very tight. With a baby and wedding on the way, I started looking for a career in the blossoming influencer industry and luckily that is when I found Takumi.
Q) What is your favourite piece of work that you have created?
A) Takumi worked with Mercedes-Benz on the launch of its X-Class Pickup. The outputs were amazing, one influencer in particular shot a TV-quality ad for a fraction of a normal creative budget.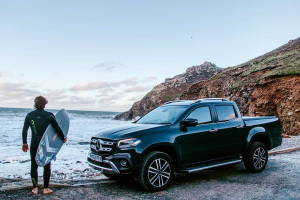 Higher-spec quality content is becoming increasingly commonplace with influencers using more professional equipment such as drones. The X-Class Pickup launch was a great example of this, it was incredible to see how creative our influencers could be and showed that their content could (and should) be used across a brand's above the line activity too.
Q) What, according to you, is the strongest tool in your skill set?
A) I think it is being able to see and understand the client's complex challenges and then bring together a team to develop a solution that works for everyone.
Q) What is your favourite piece of work you wish you had done?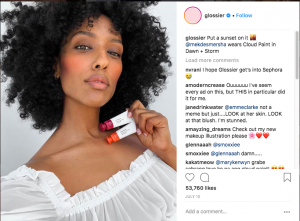 A) I would've loved to have been involved with Glossier. The beauty brand was one of the first to put the individual at the heart of its business model. The consumer became the product tester, marketer and brand ambassador. It was a strategy that is now the blueprint for so many other beauty brands and helped grow Glossier into a billion-dollar company.
Q) Who (if anyone) has been the greatest influence in your career?
A) It would have to be my parents. They were both entrepreneurs and taught me how to treat people correctly and how to expect to be treated. It's important that you create a working environment where your employees feel comfortable talking to you about their thoughts and problems.
Q) What would you change about the industry, if you could?
A) This is an easy one to answer – eradicate influencer fraud in all its forms!
It's vital brands and influencers alike strive for transparency across partnerships and curated content for social media. Brands must ensure ads are labelled clearly and their ambassadors are adequately briefed to act responsibly.
At Takumi, we work closely with the CMA, ASA and the FTC to encourage standardisation of ad labelling across the industry.
Q) Tell us something that people wouldn't necessarily know about you?
A) I love kitesurfing. It's the perfect way to clear my mind and reset my body.
Q) Where would you ideally like to be in your career in the next five-years?
A) Takumi was only founded in 2015. Yet, in those five years, we've executed successful influencer marketing campaigns for global brands like Visa and Pernod Ricard and been named the 'Best Relationship Management Tool' at the 2019 Influencer Marketing Awards.
In the next five-years, I want to still be driving the growth of Takumi and make it the leading voice in influencer marketing across all the territories we operate in.