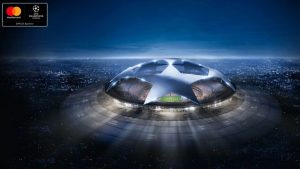 UEFA announced the extension of Mastercard's partnership with the UEFA Champions League for the 2018-21 cycle, continuing its relationship with the leading global payments and technology company which began in 1994. The agreement also includes sponsorship rights for the UEFA Super Cup in 2018, 2019 and 2020.
For over 20 years Mastercard has been a supporter of Europe's premier club competition and has been giving priceless experiences to fans globally. Mastercard will continue to offer children from around the world the opportunity to become Player Mascots and have the once-in-a-lifetime opportunity to walk onto the pitch alongside some of the game's biggest stars before UEFA Champions League matches.
Commenting on the agreement, Guy-Laurent Epstein, UEFA Events SA Marketing Director, said: "Longevity is instrumental in building successful partnerships, and we are delighted to extend our relationship with Mastercard. Partnering with a global brand such as Mastercard presents many benefits and opportunities for UEFA and we are excited about continuing our excellent relationship over the coming years. As an industry leading technology company, we look forward to further collaboration with Mastercard, as the role of digital becomes increasingly important in building deeper connections with global audiences."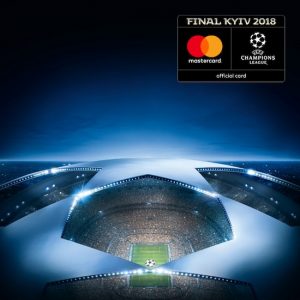 Javier Pérez, President Mastercard Europe, said: "We are very proud to renew our long-standing sponsorship of the UEFA Champions League. Key sporting events are a great way for us to directly connect fans across the world to their passion. We will also continue to create innovative business-building opportunities for our partners. As we enjoy our 24th year as an official sponsor, we are excited to witness new priceless moments at this year's UEFA Champions League Final in Kyiv. Looking forward to 'Start Something Priceless' for at least another three years!"
This is the fourth partnership extension for the 2018-21 sponsorship sales process for the UEFA Champions League, with Heineken, Nissan and PepsiCo signing new deals, while Santander has joined as a new partner. The worldwide sales of all UEFA club competition sponsorship rights are being carried out by TEAM Marketing AG on UEFA's behalf.
Source: UEFA