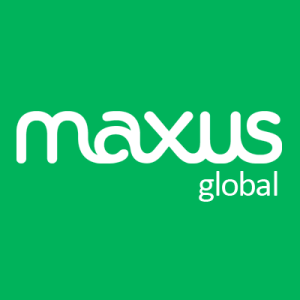 Maxus announced the strengthening of its global senior management team with the appointment of David Kaganovsky as chief information officer and the promotion of Richard Stokes to the newly created post of chief development officer.
Kaganovsky joins Maxus from GroupM, where he was global applications director, sitting on GroupM's Global IT Executive Committee and Global Technology Strategy Board. Prior to this role he held a number of consulting positions at E&Y and PWC. In his new role Kaganovsky will work into GroupM's CIO Yvonne Ferguson on central projects where there exists common technology and IT products, so that tools and services are both frictionless and best in class. He will also develop bespoke technology for Maxus and work closely with key clients to devise tailored solutions for their data challenges.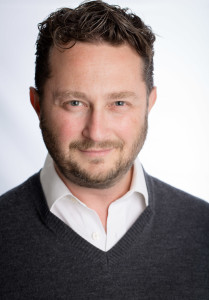 David Kaganovsky says, "I am thrilled to join the Maxus team. Maxus has a culture that embraces technology to deliver unique marketing services and I look forward to working with our teams to bring the best of our solutions to each client."
Stokes, currently the agency's global new business & marketing director has a remit to further develop the Maxus agency network via increased organic growth, by both expanding client relationships across territories and extending the Maxus product offering. Stokes will also continue to strengthen the Maxus brand around its challenger "Lean into Change" positioning – both globally and in the 55 local markets Maxus operates in.
Announcing these moves, Lindsay Pattison, the Maxus worldwide CEO said, "At Maxus, the fastest growing agency network, we challenge ourselves worldwide to stay ahead of the market, leading change for our clients and we need exceptional people to realise this ambition. David and Richard will be key to our future growth plans and in continuing to offer our clients and teams best-in-class service.
She continues: "David's background and experience will ensure Maxus continues to deliver industry leading technology internally and that we help our clients' future proof their businesses. He will make sure our teams have the technology to continue to out-perform the market. Over the past two years, Richard has ensured our new business team has gone from strength to strength with a highly professionalised approach to business development. Richard understands our people and markets intuitively, as well as the wider WPP family and he will be pivotal in pushing us to achieve greater growth, working both horizontally and imaginatively."​
These two appointments follow on from the recent appointment of Damian Blackden as chief strategy officer.
Kagonovsky will be based in New York and report directly to Yvonne Ferguson, GroupM Global CIO and Lindsay Pattison Maxus Worldwide CEO. Stokes will continue to be based in London and report to Pattison.