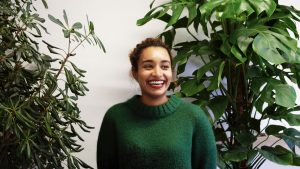 M&C Saatchi has appointed Sereena Abbassi as Head of Culture and Inclusion, where she will be working closely with Victoria Fox, Chief Executive of LIDA and group sponsor of diversity and inclusion at M&C Saatchi Group.
Sereena is Founder of All Here, an organisation that seeks to help agencies and brands think more critically about the world and the work that they create. She has helped organisations, such as Creative Equals, with their diversity and inclusion strategy, and she is also one of the few experts advising the UK Advertising & Media Industry's Diversity Taskforce on its strategy.
She will be taking a step back from operations at All Here to focus on her new role at M&C Saatchi, which starts on 5th February. Sereena will be committed to creating organisational change that is grounded in creative and strategic thinking, whilst also working with external organisations similar to All Here.
Sereena Abbassi, Head of Culture and Inclusion at M&C Saatchi, said: "As creatives we are in a unique position that allows space for all of our individual and collective experiences to be brought together and shared. Therefore, I was delighted when M&C Saatchi, one of the world's most creative agencies, acknowledged the need for culture change and allowed me to drive this."
Victoria Fox, Chief Executive at LIDA, said: "We met some good candidates but Sereena Abbassi stood out a mile. She is a passionate expert with actionable skills that we can deploy in the group. It is an exciting hire as she seems to embody our belief that Diversity of thought is a creative necessity."
Moray MacLennan, Worldwide CEO at M&C Saatchi, said: "Diversity of Thought is one of the four core principles that underpin our company. It is critical to our success, as it will power better creative thinking and ideas. We are delighted to welcome Sereena to the team to help accelerate our efforts in creating a diverse workforce and an inclusive culture that celebrates difference and ensures all voices are heard and listened to."
Source: M&C Saatchi