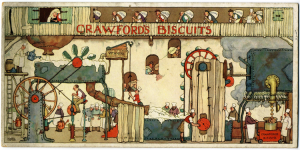 McCann London are proud to present the first exhibition of the artist William Heath Robinson's illustration work in advertising – a wide ranging exploration of his commercial commissions, hosted in the Grade 2 Listed offices of the McCann London advertising agency, one of the best examples of an Art Deco building in London.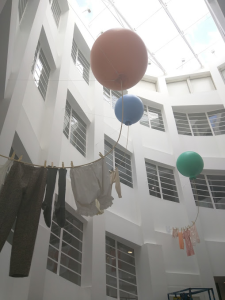 William Heath Robinson (1872-1944) was one of the UK's most popular artists of his era, his name becoming synonymous with the humorous, unlikely and ingenious contraptions that he drew.
Curated by Geoffrey Beare, a trustee at the forthcoming Heath Robinson Museum in Pinner (opening 2016), this exhibition brings together a selection of vintage publications showing works in print alongside original drawings poking fun at modernist design and architecture of the era.
McCann's spectacular Grade 2 listed Art Deco headquarters in Russell Square is therefore the ideal exhibition space. Built in 1931, this was originally a Daimler car showroom, a marque for which Heath Robinson created a series of illustrations. These are included in this exhibition alongside work for brands including Shredded Wheat and Great Western Trains, both advertising clients of McCann London.