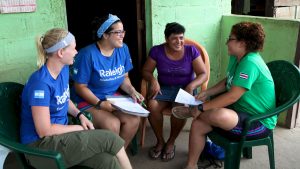 10 volunteers from McCann Worldgroup UK agencies are about to set their automatic email response to "Out of Office for Good", as they embark on the experience of a lifetime – to empower the next generation of young leaders in Costa Rica and Nicaragua.
The leading agency network is collaborating with Raleigh International, the Youth-led sustainable development charity, to help create, design and implement awareness-raising campaigns, addressing environmental issues that communities in Costa Rica and Nicaragua face at a national level.
This handpicked skills-based volunteering team comprised of both agency and members of the Raleigh Nicaragua and Costa Rica National Youth Societies will use their creative power and passion to generate social change, providing the local youth with the opportunity to grow networks, develop their technical skills and influence decision-making through campaigns.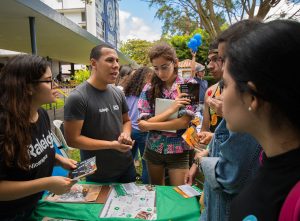 Originated in McCann London, the opportunity inspired another eight agencies across the UK network (Craft, McCann Manchester, McCann Central, McCann Enterprise, McCann Health, MRM//McCann, Weber Shandwick, Momentum) to sign up. This resulted in a pitch process and merit-based selection of people from all agencies, who will use their range of skills to inspire other young people to make a difference in their communities and help create social change.
All volunteers used various ingenious fundraising methods in order to participate in the programme, from completing a 90-hour triathlon to cutting off their hair and donating to charity. In addition, they are flying out with their own training content and implementation strategy, sharing their agency expertise with National Society members.
Alex Lubar, CEO at McCann London, said: "When the opportunity came up for us to partner with Raleigh International on this wonderful project, we thought what better way to put our creative skills to good use and to impact social change? Everyday we work together, as teams, to help brands play a meaningful role in people's lives, so why not flip our skills and help contribute to lasting change in countries that will benefit from our ability to forge connections and make a social impact. It's the chance for us to give something back – to impart our knowledge and at the same time learn the values of volunteering and the importance of sustainable development in communities."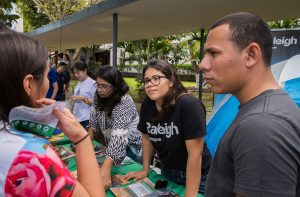 Mark Lund, McCann Worldgroup UK CEO, said: "We are delighted to be doing this and see it as a wonderful way both to continue to build the McCann Worldgroup culture and to engage with a really significant programme in Nicaragua and Costa Rica."
James Sutton, Head of Corporate Partnerships at Raleigh International, said: "We see real value in Skills-Based Volunteering, and this particular programme with McCann Worldgroup UK demonstrates real innovation and collaboration all designed to create an impact which is greater than the sum of its parts. It is not just about the training of 10 National Youth Society members – this is about the impact of the campaigns in future which these inspirational young people will create to engage youth about issues of sustainability and sustainable development in both Nicaragua and Costa Rica."
Source: McCann Worldgroup UK