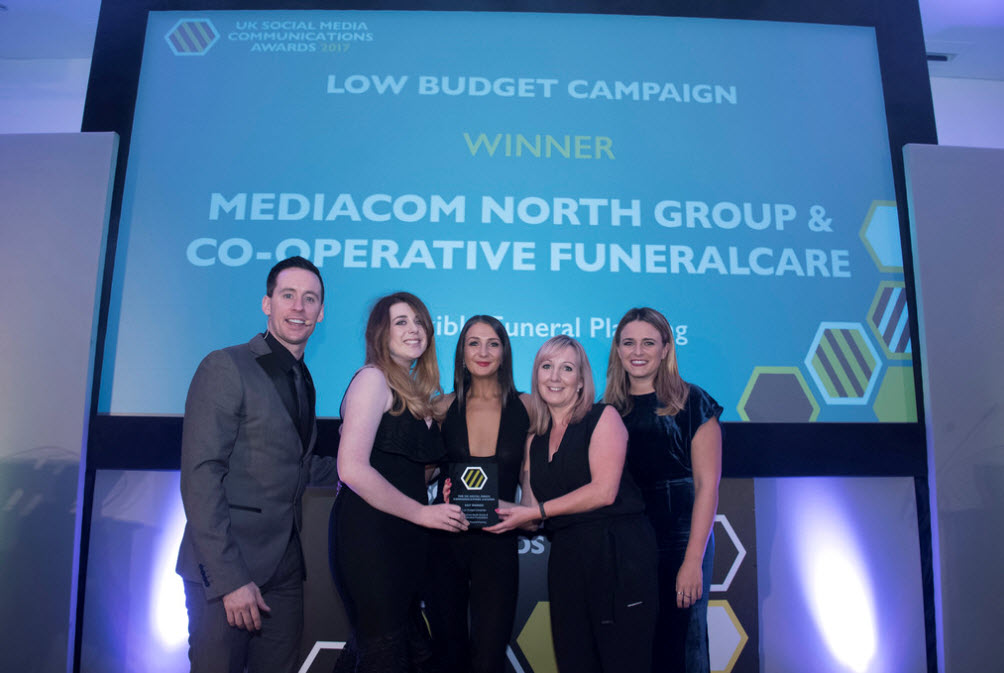 MediaCom North has scooped four awards at this year's UK Social Media Comms Awards, including both the Low Budget and High Budget Campaign categories.
The content and connections agency, which is the biggest billing agency outside of London, took two golds for its work with leading fashion house Missguided. Its 'Naughty List' campaign, which starred great-grandmother and Instagram star Baddie Winkle, won the Best Social Influencer Campaign and Best Use of Social Media in the retail category, for its success in boosting Missguided's Black Friday sales.
'My Toughest Opponent' campaign with New Balance also took home the High Budget Campaign of the year for its campaign starring numerous UK sporting heroes.
And its work with Co-operative Funeralcare won Low Budget Campaign of the year with the 'Flexible Funeral Planning' campaign.
MediaCom North was shortlisted for six awards in total, which celebrate and reward the best use of social media.
Paul Cooper, group managing director at MediaCom North, said: "Social media has become a vital tool for businesses to engage and connect with their audiences, so winning four awards for our work on such platforms is a fantastic achievement.
"Our team of specialists continuously work to push the boundaries with our campaigns, to ensure we work with our clients in the most innovative way. Being shortlisted for six out of the 24 categories is testament to the talent we have here at MediaCom North and cements our place as an expert in this field."
Laura Thomas, head of digital media strategy also commented on the win: 'We're absolutely delighted to win these awards. Our social media proposition has developed unrecognisably in the last two years and the diversity of awards won really highlights the broad capabilities of our talented and hardworking team. We couldn't be prouder.'
These four award wins take MediaCom North's total award tally for this year alone to 11, including the coveted top spot in the RAR's top 100 for best media buying agency outside of London, and Global Campaign of the Year at the Festival of Media Awards for its 'Missing Type' campaign with NHS Blood & Transplant.
Source: MediaCom North