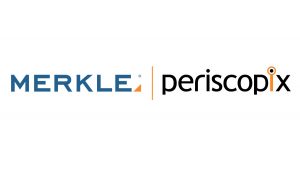 Merkle, a leading technology-enabled, data-driven performance marketing agency, announced that Merkle Periscopix has been appointed as one of the first three accredited agency partners within the Google Shopping ecosystem, following a raft of changes.
The announcement comes as Google Shopping opens up to Comparison Shopping Sites (CSS) in the European Economic Area and Switzerland, resulting in an improved customer experience and greater competition within the ecosystem.
As an accredited partner, Merkle Persicopix has built a customer Comparison Shopping Site, which will host the shopping ads of participating clients. Clients who choose Merkle Periscopix as their Comparison Shopping Partner can expect a significant fall in their cost per click. Ads served will now be displayed as 'By Periscopix', as opposed to 'By Google', on Google search engine results pages (SERP).
As one of the first preferred partners, Merkle Periscopix will be able to deliver a more cost-effective service to clients whilst also benefiting from the increased visibility of the Periscopix brand, the subsidiary of Merkle that specialises in search, programmatic media and Google analytics consulting. Merkle acquired Periscopix in 2015, as part of a series of planned international acquisitions to establish a data-driven, customer-centric marketing hub in Europe.
Tom Byrne, SVP Agency Services EMEA, Merkle commented: ""We're excited to be one of the early movers in Google's new Shopping ads proposition. We look forward to realising significant saving in our client spend and will continue to develop optimisation and value generating opportunities for our clients."
Source: Merkle